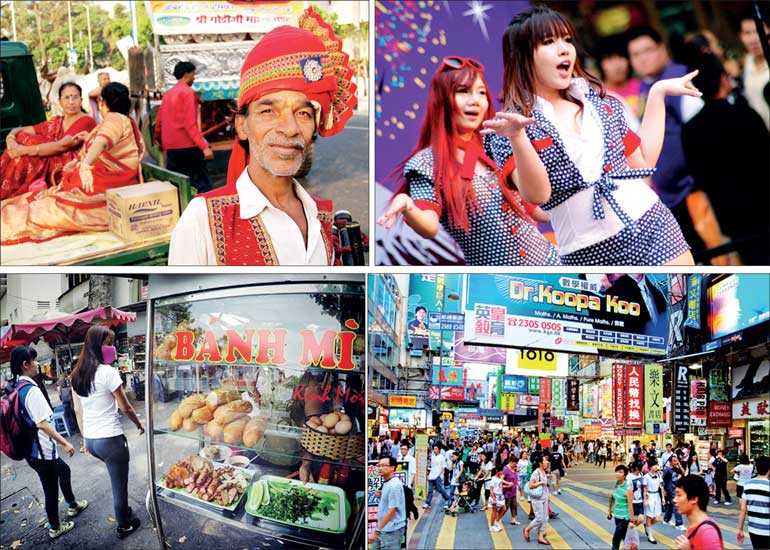 Asia is where a lot of the economic and geopolitical action will be this century. It is important that Sri Lanka understands the dynamics shaping power and influence in the Asian region, and devises a clever strategy to align as well as stand out
---
Lankan political leaders score low on 'demonstrating strategic ambition'
Imperative to boost trade and investment integration with region
Opportunity to deepen strategic relationships with Japan


The latest edition of the Lowy Institute's 'Asia Power Index' provides an insightful picture of the power dynamics shaping the Asia-Pacific region, with many interesting takeaways for Sri Lankan political leaders, bureaucrats and businesses.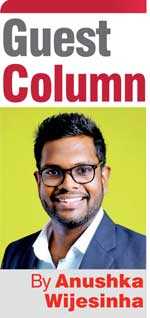 One of the overarching messages contained in the 2019 Index is that China is making strides in power and influence across the region and is closing the gap with the United States, even though the latter still remains the dominant power in Asia. Yet, even as China forges ahead with its ambitious (and sometimes contentious) 'Belt and Road Initiative', the report argues that the country's internal political and structural challenges will make it hard for it to establish 'undisputed primacy in the region'.

Closer to home, Sri Lanka's performance paints an interesting picture. If the number of skyscrapers is an indication of a country's 'Prestige' and thus, 'Cultural projection' as measured by the Index, then Sri Lanka ranks pretty high at 16th out of 25 countries, with three buildings above 150 meters compared to just two in New Zealand. But the Index provides a much more comprehensive picture than that of a country's hard and soft power and influence in Asia, ranging from economic relationships to strategic ambition, which are discussed in this article.

On 'Overall Power', Sri Lanka ranks 21st out of 25 countries, with a score of 8.5 out of 100 and listed in the 'Minor Powers' category. We are above Nepal, Mongolia, Laos, and Cambodia, but below Bangladesh and Myanmar. The rest of the article highlights some of the key findings of the report across a select set of influence measures, and explores their relevance for Sri Lanka.
Snapshot of the 2019 Index

The Index, published annually by the Sydney-based think tank, is an analytical tool that ranks 25 countries and territories in terms of 'what they have, and what they do with what they have'. It looks at countries ranging from Pakistan to the West, Russia to the North, and far into the Pacific as Australia, New Zealand and of course the United States. It analyses across eight thematic measures and 126 indicators.

In the 2019 Index, the United States is the only country to top 80 points in the Index's score and claims the top spot in military capability and cultural influence. Yet, the report argues that it faces a narrowing power differential with China. China has made the sharpest gains in overall power in 2019, ranking first place in half of the eight measures, particularly economic resources and economic relationships. The other large economy in Asia – India - trails in 6th place for economic relationships, and has dropped down two places in diplomatic influence in 2019.

Malaysia, Vietnam and New Zealand are the 'middle powers' that have improved their position the most (after North Korea). Malaysia has performed better this year than last year across all the influence measures and is now in the top 10 most diplomatically-influential powers in Asia. This is likely a reflection of Prime Minister Mahathir Mohamed's efforts to strengthen strategic economic positioning and bargaining power of the country and amidst power rivalries in the region. Meanwhile, Taiwan has become the only middle power to register a significant downward shift in overall power score from 2018.
Japan's (surprising) performance

There is often a tendency to reduce the discussion on the Asian international order to focus just on China, India and the US, but this misses some other interesting developments, which are equally important for Sri Lanka to look at and this is insightfully captured in the Index.

Japan, for instance, is one of those countries that is showing a very interesting performance. It has cleverly used its limited resources to wield power in the region and rank among the top four across four of the influence measures (economic relationships, economic networks, cultural influence, and defence networks) and in the top two for diplomatic influence. As the report has aptly characterised, 'Japan is the quintessential smart power'.

This seems to be a result of Premier Shinzo Abe's commitment to regionalism, a rules-based trade order, and leadership to conclude the resuscitated Trans-Pacific Partnership in 2018 (later the CPTPP) after the quitting of the US. Abe is also aggressively pursuing the centrepiece of his administration's foreign policy agenda – the 'Free and Open Indo-Pacific Strategy' (FOIP) – aimed at counterbalancing China's growing influence in the region. Sri Lanka is considered an important ally of Japan's FOIP.

Japan has also been aggressive in pursuing infrastructure investment deals in South and Southeast Asia, even as China has expanded its presence. The country has also been a key FDI investor in 'strategically pivotal' economies in Asia Myanmar, Mongolia, the Philippines and Thailand. In Myanmar, for instance, Japan plays a dominant role in building connective infrastructure as well as setting up and running the country's first Special Economic Zone in Thilawa, an hour outside of Yangon. Thilawa SEZ now has nearly a hundred Japanese companies.

Japan has had little FDI inflows into Sri Lanka in recent years, but has been steadily continuing its development assistance and participation in infrastructure projects. On the latter, the most recent and notable project is the Light Rail Transit (LRT) first phase from Malabe to Fort (Colombo). The new priority should be to pivot this relationship to focus more on FDI. In 1983 when the conflict broke out, top Japanese firms – Marubeni, Matsushita Corporation, Sanyo and Tokyo Mitsubishi Bank – were just about to enter the Sri Lankan market, but unfortunately pulled out.

More recently, there have been efforts to engage more strongly with Japan on the FDI front, with the visit to Tokyo last March by the President and the Minister of Development Strategies and International Trade and a series of investment forums held alongside it, in Tokyo, Nagoya and Osaka. Sri Lanka has a useful diplomatic and political platform to leverage its economic relationship further – the 2015 Joint Declaration on Comprehensive Partnership Between Japan and Sri Lanka', the 'Intergovernmental Economic Policy Dialogue' (EPD) launched in 2016, and the 'Sri Lanka Japan Investment Roadmap' that stemmed from the EPD.
Sri Lanka: Economic relationships with the region

The report points to the opportunity Sri Lanka has to strengthen its economic relationships with the region. For instance, our total value of trade with the Index's countries is $ 19.9 b, compared to Bangladesh's $ 46.6 b, Malaysia's $ 287 b, Thailand's $ 308 b, and Singapore's $ 481 b. Many economists, including this author, has repeatedly emphasised the need to boost Sri Lanka's trade and investment with the Asian region, owing to the fact that it is now the most dynamic and rapidly growing economic area. One reason for this low integration is the slow progress Sri Lanka has made on forging FTAs in Asia or globally.

Sri Lanka currently is a signatory to just three FTAs with regional partners and 3 multilateral or regional FTAs, compared to Singapore's 15 and 23, Malaysia's 12 and 14, and Vietnam's 9 and 11. First steps towards improving this have been made with the forging of the Sri Lanka Singapore Free Trade Agreement in 2018, which was the country's first comprehensive FTA and the first with an ASEAN country. Further efforts are underway to forge FTAs with China, Thailand and Bangladesh, as well as expand the current FTA with India.

Despite this low trade picture, Sri Lanka's outward investment in Asia is encouraging. Over the past ten years, FDI outflows from Sri Lanka to countries in the region have topped $ 1.17 b. This is likely mainly driven by the competitive Sri Lankan apparel industry, where firms like MAS, Brandix, and Hirdaramani have invested in factories across Asia – in Vietnam, Bangladesh, Cambodia, and India.
Sri Lanka: Diversity and competitiveness measures

In 'Diversity of export products', Sri Lanka is at around the half way mark, ranked 17th ahead of Bangladesh, Cambodia, Myanmar and Nepal, but just behind Pakistan and well behind Vietnam, Malaysia, Thailand and Singapore. In diversity of export products, which is measured by the number of foreign markets to which an exporter ships at least one product (with a value of at least $ 10,000), Sri Lanka sends to 99 markets, compared to Bangladesh's 106, Vietnam's 119, Malaysia's 121, and Thailand's 122.

Meanwhile, Sri Lanka fares better in its lack of concentration of trade partner. In the measure 'Dependency on primary trade partner' (measured by two-way trade with the primary trade partner as a share of total trade), Sri Lanka is ranked third as it is just 17%, while Vietnam, Bangladesh and Myanmar are at 23%, 32% and 38% respectively. This indicates that Sri Lanka would be a little less vulnerable to fraught relations with a primary trading partner.

One of the key sources of weakness Sri Lanka is set to face is its declining working age population and a consequent shortage of labour; a factor that is well known. On the measure of 'Expected Labour Dividend 2045' (measured by the forecast gains in working-age population adjusted for quality of the workforce (2017–45) with quality proxied by GDP per worker in 2017 at purchasing power parity), Sri Lanka is ranked right at the bottom, recording a 0 million forecast; in the same situation as Thailand, Japan, Singapore and South Korea. However, what the index probably does not consider is the likelihood and impact of inward migration.

Japan and South Korea – despite being very monoethnic cultures – have begun to be more open to foreign migration. Singapore is already one of the friendliest countries to foreigners. So, unlike Sri Lanka, where less than 0.5% of our population are foreigners, these other countries that we share the low ranking with, are already preparing themselves for a working age population crunch through a progressive inward migration regime.
Sri Lanka: Advancing diplomatic and strategic interests

One of the measures Sri Lanka performs the best in is 'Multilateral Power'. Now this might seem surprising, given the country's small size and limited voting weight (in international financial institutions for instance). However, what is driving this performance is Sri Lanka's high rank on two key measures of multilateral power – 'voting alignment' and 'voting partners'. Sri Lanka's voting alignment with other countries in the index in adopted United Nations General Assembly resolutions is as high as 86% (giving it a rank of 3rd).

Meanwhile, in 'voting partners', the number of times Sri Lanka was featured among top three voting partners for other Index countries in United Nations General Assembly (in 2018) was 8 – the highest among the countries in the Index. This would be an interesting aspect to investigate further and understand to what extent Sri Lanka's performance in this sphere can be leveraged for strategic trade and investment and economic cooperation relationships.

Despite the above, Sri Lanka fares poorly when it comes to the efficacy of our political leaders in advancing our diplomatic interests in Asia and globally; Sri Lanka scores 23 and 17, respectively (on a scale of 0 to 100). In comparison, India scores 80 and 82, Malaysia 81 and 61, Thailand 34 and 27, and Cambodia 27 and 11. Moreover, on 'Strategic Ambition' – which measures to what extent our political leaders demonstrate strategic ambition Sri Lanka scores a very low 4 (on a scale of 1 to 100) and ranked 22nd out of 25, only above Brunei, Nepal and Laos. This is both unfortunate given Sri Lanka's strategic geographic location and strong desire to emerge as a key player in the Indian Ocean region.
Concluding remarks

Asia is where a lot of the economic and geopolitical action will be this century. As the report's introduction notes, "Asia's economic transformation is reshaping the global distribution of power, with profound implications for war and peace in the twenty-first century". It is important that Sri Lanka understands the dynamics shaping power and influence in the Asian region, and devises a clever strategy to align as well as stand out. What is clear from the Asia Power Index is that Sri Lanka needs to do a lot better at projecting its influence in the region, regardless of its relatively smaller size (either by population or GDP).

The Index reveals that, on the measure of how well the country converts its resources into influence in Asia, Sri Lanka is an 'underachiever' and that we are country where 'resources exceed influence' (unlike Japan, which has managed to 'overachieve' and project more with less). As a country with strategic ambitions and in a strategic geographic location with economic and political implications, our political leaders, bureaucrats as well as private sector would find it useful to study the insights in this report and formulate time-bound strategies to project greater influence in the region – in many spheres, ranging from cultural and economic, to trade and strategic.
(The writer is an economist with a focus on international economics, innovation, trade and investment. He holds roles in Government and the private sector. Views expressed in this article are strictly the author's own and do not represent those of any organisation he is affiliated to.)
Notes:

API measures 'Export diversity' as 'Total products exported to at least one foreign market with a value of at least $ 10,000'.