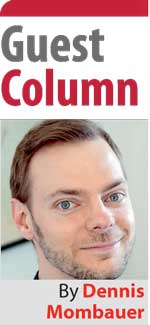 Autism Spectrum Disorder (ASD) is a neurodevelopmental disorder that manifests in different ways. Many children and youth on the autism spectrum experience difficulties in socialising, communicating, and forming connections due to their sensory issues, behavioural patterns, or being nonverbal. This can result in social isolation, cause considerable stress, and lead to feelings of loneliness.

Therapeutic interventions and interactions within the family, social environment, and education system play a key role in supporting autistic children to overcome their social difficulties. In addition to these human interactions, pets and companion animals have been found to reduce stress, reduce anxiety, and encourage pro-social behaviour in autistic children.

Bonds between humans and animals

Animals are non-verbal and non-judgmental, and they provide unconditional love and acceptance. Bonding with an animal can teach compassion, be calming or relaxing, and improve the emotional state of the child. Research suggests that interacting with pets can improve the social skills of autistic children from an early age onwards.

For example, studies have shown that a majority of dog-owning families with autistic children report their child bonding with the animal, which provides companionship and reduces loneliness. The presence of the animal also often seems to alleviate parental stress and family difficulties in the long run, leading to an overall more relaxed and structured household.

More than just bonding with the animal itself, human-animal interactions can further serve as an "emotional bridge," reduce barriers to initiate conversations, and improve social awareness and interactions of autistic children. In addition, a pet offers an opportunity to engage with other children and communicate with them, helping autistic children to bond not only with the animal but also their peers.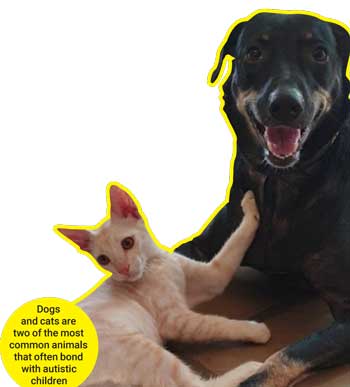 However, for such bonding to work and remain safe for both humans and animals, it is important to set ground rules and establish a structure for the child to interact with the pet, initially under parental supervision. An understanding needs to be established for the child to be gentle with the pet and take care of it as a long-term commitment and part of the family. This can be done in small steps, allowing the child to get used to the animal and adding responsibilities in a slow and contained way.

Challenges and opportunities

Of course, animals are not a universal solution, and not all people on the autism spectrum respond positively to them. As with any intervention, it is important to understand the unique individual needs and preferences of every child, allowing them to start interaction with animals on their own terms and at their own speed. Some autistic children develop strong bonds with their pets, others may just appreciate their presence or even feel challenged and stressed by them. Trying a session of pet therapy, if available, or organising a trial interaction with a pet are good ways to gauge reactions and also determine the right animal for an individual child.

In this context, dogs are probably the best-researched kind of animal, but there is evidence to suggest that other pets, such as cats or guinea pigs, can provide similar benefits to autistic children and youth. Animal-assisted therapy or pet therapy, for example involving dogs, horses, or dolphins, has also been found to have positive effects on children with autism.

Interacting with pets and animal companions can transform the lives of autistic children in significant ways. By building an emotional bond, reducing stress, and establishing ways of communication, this can help children with Autism Spectrum Disorder to socialise more easily and naturally with their peers and learn social skills in a calming and accepting environment.

(The writer works as Director – Research & Knowledge Management at SLYCAN Trust, a non-profit think tank based in Sri Lanka. He holds a master's degree in Education from the University of Cologne, Germany, and is a parent of an autistic child. Besides autism and education, his work also focuses on climate change and related issues, and he is a regular writer to several international and local media outlets.)