'Leap Day' and time for yet another promotion by the beleaguered airline industry. AirAsia X, a long-haul, low-cost carrier (LCC) based in Kuala Lumpur (KL), Malaysia, has grabbed the headlines by offering an 'Unlimited Pass' for a selected few of its frequent flyers.

That's right – travel as much as you want for Malaysian Ringgit 499 (Rs. 21,500 or $ 118) anywhere on AirAsia X's network for the next 12 months.
That's crazy!

Not really. It is actually quite clever. The LCC sector has an interesting business model – one that is still a work in progress. This startling offer could just be a very clever piece of marketing, so let's examine it closely.
What is AirAsia X and what does the pass get you?

The pass allows unlimited flying on AirAsia X's network out of KL. But crucially, not on the short-haul AirAsia route system. It does not cover taxes, fees, baggage and meals. It is also open only to loyalty program members based in Malaysia.

AirAsia X (IATA D7; ICAO XAX) has 24 Airbus A330-300 aircraft in its fleet. The airline has placed orders for 77 A330neo and 30 Airbus A321 XLR aircraft as well. XAX is heavily focused on traffic to China, South Korea, Australia and India.

Obviously the airline has taken a huge hit with the onset of the coronavirus (COVID-19). This promotion is not only great publicity but also an opportunity to collect some cash at a time when the bottom line must be suffering.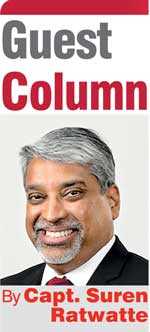 Has it been done before?

In 1981, when the US airline industry was in the doldrums, American Airlines, then on the verge of bankruptcy but now the world's largest airline, offered a lifetime travel pass for $ 250,000. Only 28 people who were eligible actually bought one, and they have profited enormously. The airline got an injection of capital at a time when interest rates were very high. But the experiment has never been repeated as it has been estimated to have cost the airline millions over the intervening 40 years.

All airlines have promotions. These usually involve a meaningless or frivolous occasion such as Valentine's Day. Sophisticated revenue management systems can forecast sales very accurately, so the seats offered in the promotion are likely to be empty anyway. COVID-19 has probably meant that XAX is facing empty aircraft on a daily basis, so seats are not a problem.
So what's the catch?

American Airlines is a full-service airline. XAX is an LCC – that is the crucial difference.

A 'seat' on an LCC is not the only means of revenue. The pass holder still pays all state and airport taxes, which are often more than the ticket price. The LCC model means that the passenger will also pay for baggage, seat allocation, meals and entertainment. So the airline's revenue stream is not completely dead.

Most importantly, it is only valid for 12 months. Most people cannot take the time to travel more than a few times over this period, so XAX stands to not lose too much.

And of course the adage 'any publicity is good publicity' always prevails.
Let's see what happens

The long-haul LCC sector has a very fragile existence. Almost all travel is discretionary and any unexpected 'black swan' event such as COVID-19 can make travellers disappear literally overnight. The promotion ends in a few days so it is too early to gauge the response. Whatever the resulting sales, this is a very clever move that may just tide the airline over what must a very bleak period.