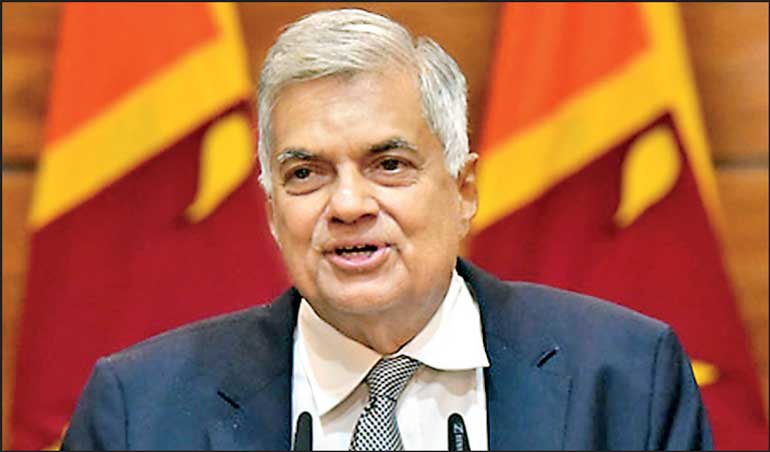 Love him or hate him, of all the political leaders we have, today, only Ranil Wickremesinghe seems the one who can size-up future trends and think into the future
---
Thinking into the future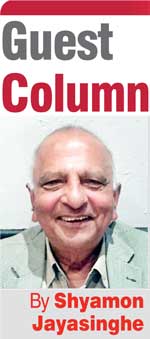 Love him or hate him, of all the political leaders we have, today, only Ranil Wickremesinghe seems the one who can size-up future trends and peer into the future.

A future orientation is crucial for leaders who want to govern a country in a world characterised by rapid geopolitical changes that show up the need to set sails according to the winds.

Perhaps the more serious issue is that our political leaders don't realise this need at all.

I was reminded of this upon reading the FT report on Monday on a zoom conference with Harvard scholars. States the report, "President Ranil Wickremesinghe on Friday articulated his vision for Sri Lanka and on-going efforts to bring stability followed by socio-economic growth during an interview organised by Harvard University on Friday, through Zoom technology.

He also said that Sri Lanka's access to the growing Indian and African markets should not be disrupted by any big power rivalry or conflict.

The President also highlighted the rising competition between China and the Quad, which has been further aggravated by the newly formed 'Aukus' pact between Australia, the United States and the United Kingdom.

Additionally, he stated that Sri Lanka supports ASEAN's vision of the Indo-Pacific region and is committed to ensuring the freedom of navigation in the Indian Ocean and the security of undersea cables, as it is essential for the future of the country." [Unquote}
Opposition rhetoric
Like to know if our vociferous and fiery Opposition leaders know what Quad is? What is "Aukus Pact" is? Sajith, are you there? Anura Kumar, are you there? What does the Ukraine war mean to Sri Lanka? Do they know of our potential in Africa?

Domestically, do the Opposition understand the vital need for solving the Northern issue? For keeping Sri Lanka free of fractions? For joining all ends amicably in an equal society? For the need to clear government engagement in trade and business? For the crucial need to commence a GNP and per capita rise from the seats of private enterprise? Such and many others are issues that extend our focus into movements in the future.
Traditional Opposition style goes on
Our broken opposition juggernaut keeps rolling much in the same way they have done over the last three or four decades. The focus in their issue presentation is about basic food, eggs, kerosene oil, home gas, etc. They roll out huge protest meetings in a matter of days and they tear the government down.

Corruption is important but have any in the Opposition been able to do a private study of political corruption and come out with substance? It is just about 'that man is 'dooshithayi; 'this man is dooshithayi.' Okkoma athulata damanna ona." Catch the devils and get the robbed money and run the country with that, says persons like Comrade Tilvin, Marikkar and Mujabur and so on. Have they been able to identify any one 'dooshithaya' with details where the theft is hidden?

"Our kids do not get eggs to eat." Our young adult girls don't have tampers." "Babies have no milk food" Yes, yes… all that is right.

But how are you going to set things right when you get to power? What are your plans? The JVP (or NPP – whatever) cannot show any plan on an immediate or urgent basis – leave alone the long-term plan. Sajith seems to be picking up projects to a plan in his armbag as he goes along nonchalantly that way.
Ranil's long dates
In the face of all such comic hardware President Ranil Wickremesinghe keeps giving long dated plans. True, we need that long date since we all need to know our destination. On the other hand, the long date approach seems like a mockery to what is taking place within Sri Lanka's shortsighted and ad hoc Opposition presentations. The Opposition provokes a mockery of this sort.
IMF
At least and at last we have an internationally guaranteed agreement now (IMF) in black and white. Here is Ranil Wickremesinghe at his best. No doubt the IMF can put us on the winning trail provided the Government has the backing to go ahead with it. Walls of Opposition criticism will come up. Sarath Fonseka, once a serious hero, the other day said that this IMF amount is a "sochchama" (insignificant) and stated that his electorate has 54,000 culverts to repair. Fonny also stated on the same 'media conference' that Ranil is joking when he said that our country is out of bankruptcy. Please explain to our war master what the technical definition of 'bankruptcy,' is.

The funny (not Fonny) thing is that the Opposition initially vilified Ranil's IMF effort saying: "We will never get that...it's a hallucination." Now Fonny and the Comrades in Red Shirts say there are many flaws in the agreement.
(The writer could be reached via email at [email protected])