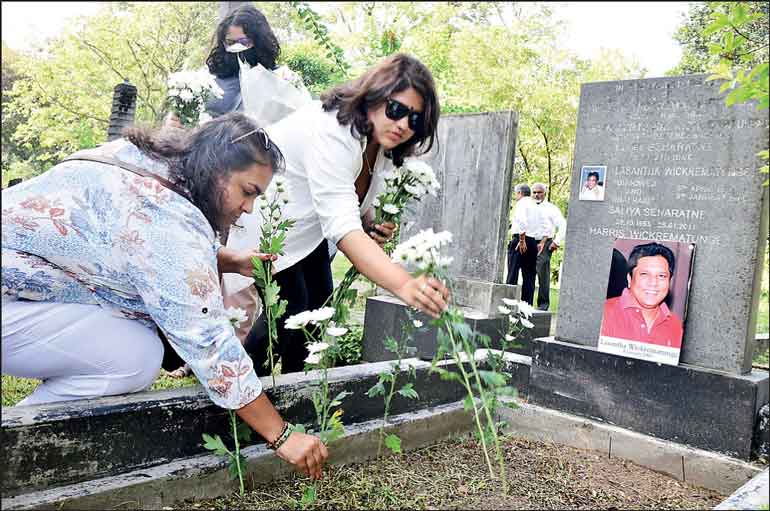 Let us not walk blindly, bound to the grave that our silence on state crimes is digging for all of us
---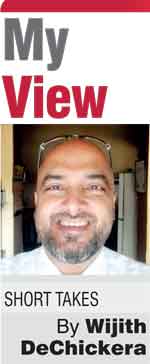 I went to a certain graveside one sunny January morning to observe a chronic grief as the year shifted gears to get going into muddier ground.

Not so much to mourn a loss to the world of journalism.

But to be more mindful of a larger lacuna as regards justice in our bankrupt republic.

And ask – together with others gathered there on their annual pilgrimage to commemorate an iconic gadfly editor – what gain or glory there is in grinding through such observances.

There were two schools of thought around the sepulchre of that fearless journalist untimely slain.

That now, more than ever, is the time – of even (or especially) ethical and economic bankruptcy – to give up the ghost… and stop hoping that the perpetrators of those crimes of the century would get their just desserts.

And then again, that there was never a better moment than this to persevere with small victories in the face of general desolation. Because mortal woes will always touch the heart where it hurts more than empty purses and drained state coffers could.

On the first score, the facts speak for themselves to spin a sorry tale.

A brutal, broad-daylight killing. A brace of botched investigations. The usual suspects laughing off any allegations of their complicity.

That master sleuth with the tell-tale clues being indicted himself and eventually disappearing into the oblivion where nuisances to the regime and scapegoats of administrations majoring in impunity go.

Years passing in slow, often agonising silence for shattered spouses, bereft friends and family, and forlorn colleagues.

'It was ever so. It will ever be.'

On the second count, certain truths provide a counterpoint to the litany of lamentable happenings above.

For one, that breakthroughs were made at all by brave investigators in a milieu where those who dared to expose the misdeeds of arrogant governors were abducted and tortured, made to disappear or have the full force of the unjust law enforcement in the pay of political mercenaries turned on them…

For another, that the loving children of the criminally lost made inroads in the courts of law as well as public opinion against the heroes an entire nation once worshipped or bowed before in abject, cowering fear…

It is this tension between pessimism and positivity that permits us to face the future with any degree of confidence.

In a milieu where some 5.7 million Sri Lankans don't know where their next meal will come from, it may seem mean and self-serving to divert media attention to political murders of yesteryear – some would say.

And yet, even in the midst of a hunger that is ratcheting up ahead of some economic salvation that may still come from God knows where, it is precisely what keeps us human to thirst for justice – in the heart of our own deprivation.

A call for justice for egregious excesses of state actors past and present is not a luxury – even in/especially in hard times such as these.

It may not have any immediate survival value in the short term…

In the medium term, though, it is precisely what will give our survival any value.

In the long run – as that economist said – we are all dead…

Thus let us not walk blindly, bound to the grave that our silence on state crimes is digging for all of us.
---
(Former Chief Sub Editor of The Sunday Leader | Editor-at-large of LMD.)
---