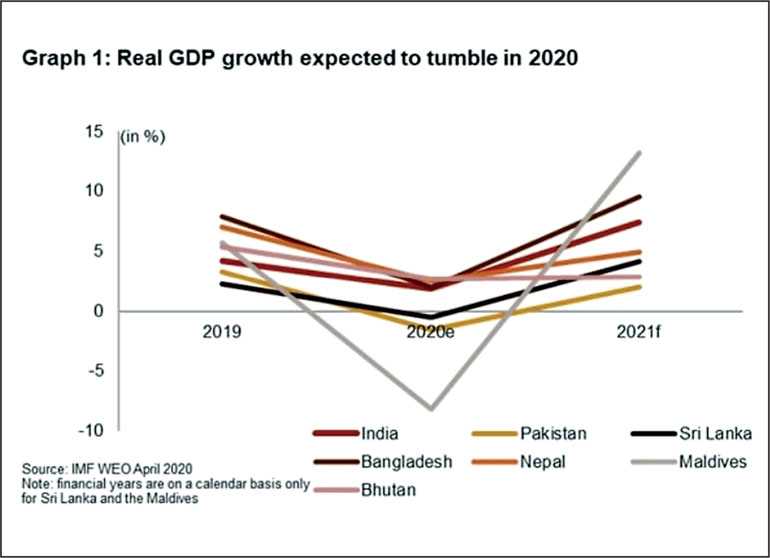 Sri Lanka will demonstrate a V shape economic recovery
---
There have been many challenges that the world has experienced in the last hundred years. Starting from the great pandemic in the 1920's, The Vietnam War in the 1970's and the attack on the WTC in 2001.

Sri Lanka in particular had to achieve the crushing of the LTTE In 2009 and the Easter attack in 2019 – yet Sri Lanka always bounced back from ground zero. However, the most devastating challenge that we have been up against has been the 'COVID-19 Pandemic' in 2020.



Based on the theory of 'Hammer and Dance' – most countries practiced a 21 day/35 day/49 day lockdown, 'to hammer the virus down', and thereafter open the economy to dance back to the 'baseline level'. However, the ramifications as of today is that many companies have gone bankrupt like the famous JC Penny, Hertz rent a car, Virgin Australia; just to name a few.

World Bank forecasts that the global economy will contract by -5.2% in 2020, whilst the unemployment in the US at today has already crossed 40 million people.


Sri Lanka today

In this backdrop, the forecast for Sri Lanka as of today is -0.3% to -0.5% as per World Bank. This means that there will be a serious impact to Sri Lankan companies, given the declining remittances, near zero tourism and struggling exports sector.

The latter is seen to pick in the last two months, which is a welcome sight to the $90 billion economy. Central Bank is predicting a more positive view with a growth of +1.5% which is strange, given that the latest research study done by top research company Nielsen, state that almost 41% of people say that the economy will get worse, 23% predict that it will be same as pre-COVID-19, whilst 33% state that the economy will improve. I guess by quarter 3, 2020 we will have a better visibility.

An interesting study done by Kantar/LMRB on post-COVID-19 consumer behaviour reveal that in the 'A' SEC group, almost 55% state that the economy will go into a recession, whilst in the age group of 15-34 years, almost 30% state that country will register a negative economic growth.

I guess the credibility of the Central Bank's reading of the Sri Lankan economy will come to reality in the balance part of the year.


Covid-19 impact to SL

In this backdrop, let me capture the key changes we have seen in the Sri Lankan Consumer. This will be based on the insights of the study done be Kantar/LMRB termed 'COVID-19 Barometer Sri Lanka Report'.


1) Only 12% trust social media

Whilst there was a strong thrust on social media, the reality's it that it is a fleeting media that people like to read and move on from. The reason being that only 12% trust the content that one has got exposed as per the Kantar/LMRB report. A point to note is that this comes in the backdrop of the +200% growth recorded on FB reach and +50% growth on YouTube.

This means that we can use social media for re enforcement purpose but not for announcing brand promises at the outset.


2) 82% people trust traditional TV

Whatever the 'new normalists' say, the fact of the matter is that the TV drives consumer behaviour in Sri Lanka. The research Study of Kantar/ LMRB reveal that 82% trust this medium for news be it private or government channels.

Hence we cannot divert TV advertising funds to social media based in the concept of zero minute adverting. We have to keep the advertising budgets on TV and compute the value addition to brand equity.


3) 43% consumers have tried new things

As per the LMRB/Kantar study; 13% have tried online education, 12% have tried live broadcast through mobile media, 9% have got into data connection, 8% have tried online shopping, and 7% have paid their bills using smart phones and a drastic change where 7% have practiced religious activities online.

This is the reality and based on this hard data, we in Sri Lanka must change so that we remain engaged with the Sri Lankan household.

There is a clear shift in behaviour from 1-2% e commerce usership that existed pre-COVID-19 in Sri Lanka.

In simple words, the inertia has been broken and chances are that this consumer will not go back to traditional methods that was used at one time.

Which means that we in brand marketing will have to practice change seriously. The best case in point is my 80 year old dad who has discontinued reading off of physical papers and reads them on the net. Hence, we can call him an online consumer but I have observed that he validated this data by being privy to the TV news bulletin.


4) 54% of the people want to save money

It's a strong behaviour trend we see today. 54% of the people are stating that they are downsizing their lifestyles to reduce their expenditure. Savings are becoming very important for security. Only a 6% state that they are spending more than before.

Hence the importance to brand marketers is that we will see a drop in penetration and consumption among certain SEC groups. May be it will be the lower end of the pyramid but can creep into the top end.


5) Thrust on local products

A key insight from the LMRB/Kantar study is that almost 48% of the consumers say that they are buying local products in the event the regular brand is out of stock. Which means that brands that are local in origin must do a blurb on this attribute. Corporate advertising will become fashionable. This includes point of sale visibility.


6) As much as 64% say; price is key when purchasing

The Labour Commissioner mentioned that almost 30% of people have lost their jobs already and some will in the next two months. Hence, it is important that companies launch low value packs and monitor the penetration numbers in the C, D and E SEC groups on your brand.

It's also important to see the gains and loss numbers from the HH consumer panel reports. Taking quick actions will be key in today's environment.


7) 40% say they will lose their jobs

It's a staggering insight. Among the SEC 'A' consumers – 40% are stating that they will lose their jobs. This means that the usership in gyms, restaurants and hotels will see a hit. This must be driven by the apparel, tourism and entertainment industries.

In the age groups of 35-54 years, the loss of jobs will be around 28%, according to what the research reports say. Which means that the housing, car leasing and family outings will be negatively impacted. If your company operates in these segments of the market, look into some in-depth research studies and take appropriate action such as; diversify to other industries like the BPO sector.

I know of a travel agency that did so very cleverly and the company in fact increased their cadre.


8) 24% of the people say they will be out of cash

This is essentially in the Lower end of the pyramid I believe. This is a very serious issue that will need state help. But it will have ramifications on products like soaps, toothpaste and personal care products. There might be implications to the liquidity at the retail outlets and the financial viability of distributors. FMCG companies must watch the developments and ensure that there will not be a hit to company on bad debts.


9) 600,000 new TV audience

This is an important development we saw during the COVID-19 lockdown. Almost 600,000 new people have started watching regular TV. The kantar/ LMRB study reveal that 62% through free TV, cable and satellite.

Hence, brand marketers can now reach a new set of consumers due to this change of behaviour and this can drive a new set brands given that some important brands will not be available due to the import ban by the government.


10) An increase in the e-commerce base by 245%

Post COVID-19, there is an increase of the e-consumer basket from an $11 to $38 in Sri Lanka. This has been driven by e-payment, e-banking, online medical consultation and e-sports which the new life style we see on this segment with e-platforms.

This means that the e-commerce eco systems will have a significant change post COVID-19. We are also hearing of a second wave of the deadly COVID-19 virus; we hear in China and in Chennai there can be ramifications to Sri Lanka.


11) SEC 'A' spend 90% more time on TV

The study reveal that viewers on average spend 70% more minutes more in front of the TV( from 130 minutes to 300), which means that brand marketers can purchase lower CPRP spots at non-prime-time TV, and increase the frequency on the media plan.

The research also reveal that males have doubled their involvement during the day whilst children viewership has increased by 2.5 times during the day.


Next steps

In my view, the COVID-19 pandemic has injected new life into the new age brand marketer. But for this to be a reality, one must practice a 'learning mind' and have a positive attitude towards being more flexible.

If this does not happen in the market place, then we cannot be termed as 'changed agents'. In simple, we've then lost a chance to grow.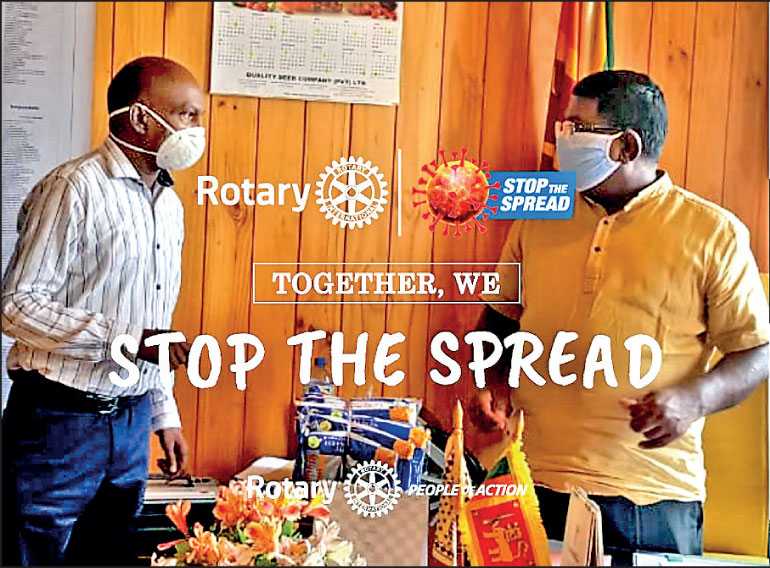 Sri Lanka must stop the spread and avoid a second wave hitting the country
---