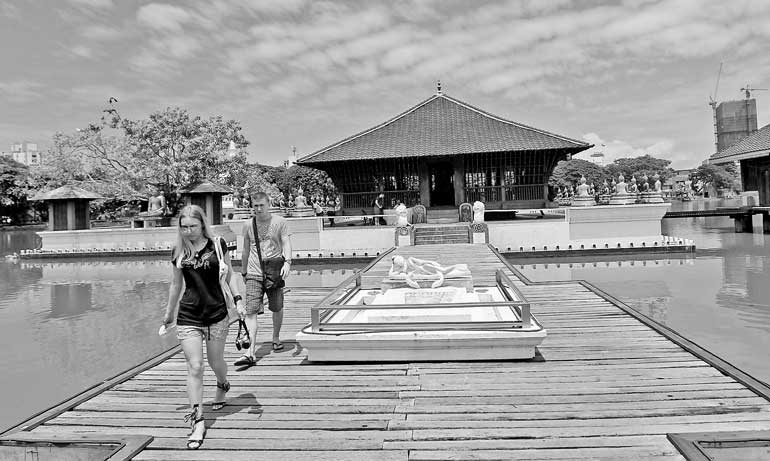 Reuters: Tourist arrivals in Sri Lanka edged down in May, as floods and landslides that killed over 200 people discouraged tourists from visiting the island-nation.

The number of visitors from the Middle East and South Asia fell in May, Government data released on Friday showed. However, arrivals in the first five months have risen 4.8% compared to the same period last year.

Floods and landslides last month killed more than 200 while more than 70 are still missing in the southern part of the country after the country received the worst torrential rain since 2003.

Visitors from the Middle East fell 46.1% to 3,236, while those from South Asia fell 7.7% to 43,511, resulting in a negative growth in the month.

Until January, arrivals had risen for 93 consecutive months since a nearly three-decade-long civil war ended in May 2009.

Tourism accounts for nearly 5% of Sri Lanka's $ 81 billion economy.

The decline in the months of February and March, analysts said, was due to inconvenience and long waiting time at the main airport, which was closed for three months through 6 April for eight hours a day for renovations, which resulted in the cancellation of hundreds of flights. Tourist arrivals and revenue from tourism hit record highs in 2016, jumping 14% to a record 2.05 million.

Revenue in 2016 hit $3.4 billion, beating the previous record of $2.98 billion posted in 2015, central bank data showed.