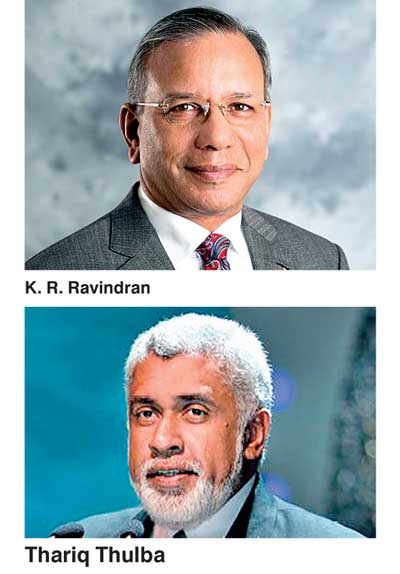 An array of distinguished speakers and panelists from Sri Lanka and overseas will feature in the forthcoming 'RAISE Summit,' organised by UTO EduConsult Ltd. and scheduled to be held on Tuesday 25 October at the Ramada Colombo Hotel.

They keynote address will be delivered by the very first Sri Lankan to hold the apex post of Rotary International, K.R. Ravindran. Chaired by another distinguished ex-Governor of Rotary, Thariq Tulba, the event will encompass a wide array of topics that would include Health and Sanitation, the Environment, Poverty Alleviation, Animal Welfare, Disaster Response, Education, Banking for the "Unbanked", Empowerment of Women, and Issues facing the Youth of today.

The summit is expected to "Raise Awareness" on multiple issues that impact on society. whilst individuals and institutions alike have responded to the needs of society, there is still considerable work that needs to be done in many diverse areas. The speakers from a cross section of industries and backgrounds will provide keys insights that would, hopefully, serve to enlighten as well as inspire those present.

The acronym RAISE could be broken down into its various components; Reconciliation, which should transcend national barriers to include among others, the Lankan diaspora; Alleviation of Poverty as well as overall living standards; Inspiration, from anecdotes from various individuals and institutions; Social Responsibility, even Beyond CSR, as the theme of the event suggests; and Engagement, of stakeholders from various strata of society.

RAISE Summit 2016 promises a day filled with insights and knowledge sharing with delegates also invited to participate on an interactive platform. For further details, please contact 0775-837575 or 0777-466488 or email [email protected] and visit www.utoeduconsult.com.