Targets 3.5 times sales growth, 200,000 units this year
Capitalises on benefits associated with Sri Lanka regaining the GSP+
By Charumini de Silva

Hero Cycles Ltd., which acquired 60% stake in Sri Lanka-based bike exporter BSH Ventures Ltd. is upbeat on setting up its second plant in Colombo, in order to scale up its production capacity to one million bicycles by 2019, a senior official said.

"The existing BSH facility doesn't have the capability to make a million bikes by 2019. The factory needs more space for scaling up the production line especially in terms of flexibility for model changes, paint station improvements and individual productivity. Hence, we will be looking at the second plant also in Sri Lanka," Hero Cycles Chairman and Managing Director Pankaj Munjal said.

However, he said it was difficult to give a time frame at this stage.



According to Munjal the firm has allocated around $ 20 million for a period of three years with an aim to increase its production by three folds, while targeting 3.5 times sales growth with 200,000 units by the end of this year.

At present Hero makes 5% of the world bicycle production and expects to make 7.5 million bikes by 2020.

Noting that Hero Cycles Chennai plant has a capacity of making 20,000 bicycles per day Munjal explained that they want to bring the plant in Sri Lanka to that same level from its current production capacity of 800 bicycles per day.

"We have the demand but right now what we need to see is which plant could cater best to this demand. Today, in our Colombo plant we are trying to synergise, scale up, improve quality, and benchmark. There is so much to improve on, but we will make it into a very efficient plant," he stressed.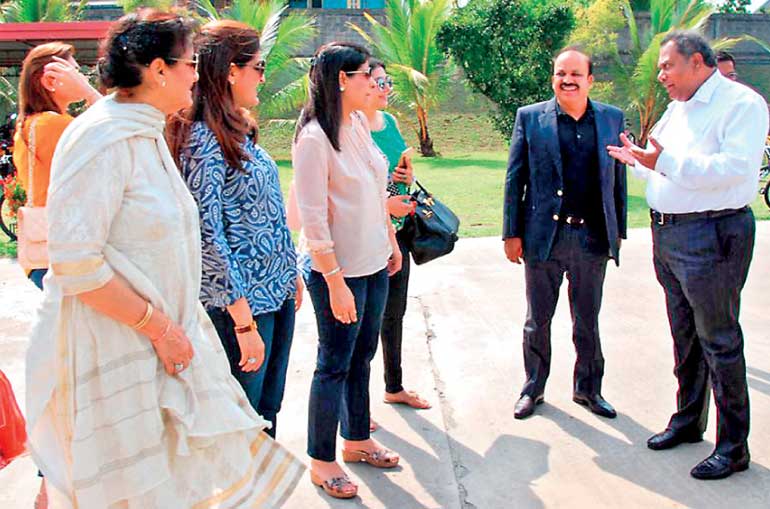 Hero Cycles Chairman and Managing Director Pankaj Munjal and BSH Ventures Ltd Chairman Jeyam Perumal speaking to few dealers


Adding that Europeans like to work with Sri Lankan companies Munjal expressed his confidence that Sri Lanka would get its GSP+ status by 2017 and said: "Sri Lanka is strategically located to tap the European market. At the same time GSP+ will come in next year, which is very good for the country as well as for the firm. We want to capitalise on the benefits associated with Sri Lanka regaining the GSP+ import duty free status. BSH will fly higher and overtake all competitors."

Currently the local value addition of BHS is about 50% and is expecting to soon reach 60% as the firm goes along.

"Sri Lanka becomes a base and a capability for us in the frontend in setting up a strong brand presence in the global marketplace. As we venture deeper into the retail end there would be a higher demand for a host of accessories for the bicycles. These are all businesses that sustain the retail channel and we will certainly use our brand power to keep on exploiting those opportunities," he pointed out.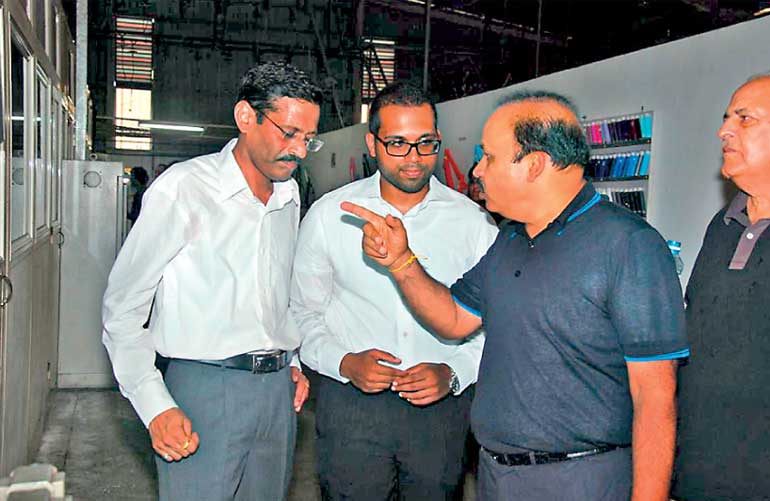 Feom left: BSH Ventures COO V. Sreeram, BSH Ventures CEO Jehan Peruma and Hero Cycles Chairman and Managing Director Pankaj Munjal at the factory


BSH Ventures is the third acquisition of Hero Cycles in about one year and the company bought India based premium bicycle brand Firefox followed by UK based Avocet, upgrading the firm as third largest distributor in the UK.

The firm recently held a mega scale dealer conference in Sri Lanka for the first time on 4 May where Bollywood star Arjun Kapoor was also featured. "Over 300 customers from India, leading importers from Europe and leading suppliers from Taiwan were under one roof. This dealer conference created new opportunities for Sri Lanka," he said.

BSH Ventures Ltd. is an export-oriented bicycle manufacturing company that started operations in January 2011. It has a workforce of over 100 people and a production capacity of 180,000 bicycles annually. The state-of-art facility is located in the Biyagama Export Zone and conforms to all international standards and compliances. BSH was set up with an investment of about $ 4 million. BSH holds a licensee agreement with Raleigh International for making and marketing Raleigh bikes.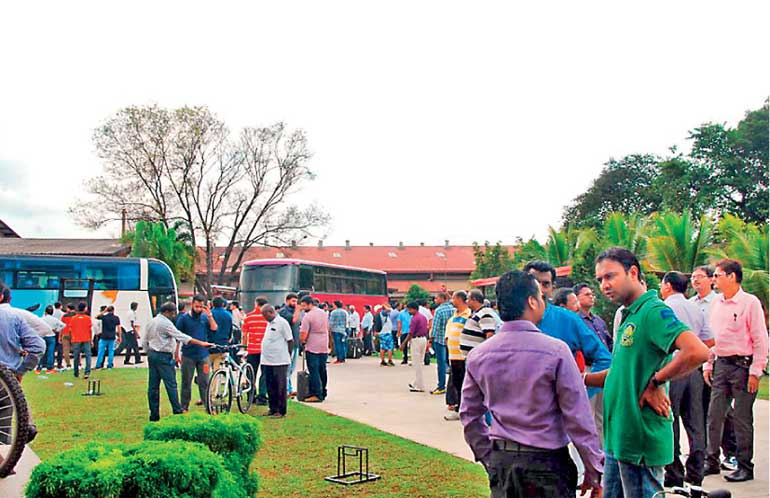 Dealers at the BSH factory in Biyagama Export Processing Zone