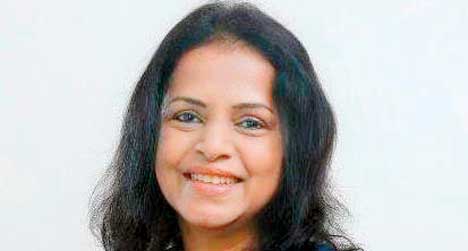 Commercial Factors, the factoring arm of Commercial Leasing & Finance PLC (CLC), now offersflawless real time CEFTS facility (Lanka Clear's Common Electronic Fund Transfer System) to its clients. Commercial Factors is the first factoring/working capital solutions provider to have registered for CEFTS.

CEFTS provides an instantaneous fund transfer method within the many banks and financial institutions who have registered for the facility. Concerning fund transfer technology, CEFTS is the next best thing to SLIPS as it allows a speedier, more convenient service. Moreover it is a highly secure payment system provided by Lanka Clear with the guidance of the Central Bank.

Now with CEFTS enabled Commercial Factors,clients can fulfill their immediate working capital requirements faster than ever before. They simply have to log on to the factoring online system and make a request for the payment to be transferred through CEFTS.The factoring client's debtors too can use this speedy fund transfer systemto make their settlements to Commercial Factors which gives an additional benefit to both the client and debtor.

Commercial Factors, parented by Commercial Leasing and Finance PLC, has been one of the prominent working capital providers in Sri Lanka for more than twenty years. After being branded as the factoring arm of Commercial Leasing in 2006, Commercial Factors has been accelerating its business activities further and has become a significant competitor among working capital providers in the country.

The factoring arm provides flexible, customised solutions for a client base of over 700 in both corporate and SME sectors.Through the extensive CLC branch network and the fully fledged factoring branch in Kandy, Commercial Factors has been able to reach many existing and potential clients with its specialised financial service.

Assistant General Manager – Factoring Deepamalie Abhayawardane further explained the station of Commercial Factors within the company and its influence.

"Our rapid growth has also been fuelled by the expanding CLC branch network that has become a conduit to take factoring services deep into the country. Currently, CLC's branch network which consists 60 branches located island-wide has made it possible to reach out and educate businesses across the country on how to leverage factoring services for their business activities. The strength of the CLC brand has meanwhile, added the element of trust and stability to the expertise provided by Commercial Factors. Currently, the factoring contributions from CLC's branch network accounts for 40% to 50% of the value of the factoring portfolio. We expect further growth in our business activities and with this continued growth we make sure that our clients are provided with the benefit and ease of the latest technology that compliments the product we offer."

As a product that offers funds without collateral, factoring has become a popular choice among the business community. Commercial Factors provides their clients with immediate working capital for 80%-70% value of the invoices/chequeswhile the retained balance is provided at the end of the credit period, allowing business to carry on with its day to day activities without any cash flow constraints, hassle of collecting bad debts or sales ledger administration. Now with the CEFTS real-time payment facility also on board, Commercial Factors is equipped with all modes of transactions currently used by banks in Sri Lanka maximising the product's value for its clients.