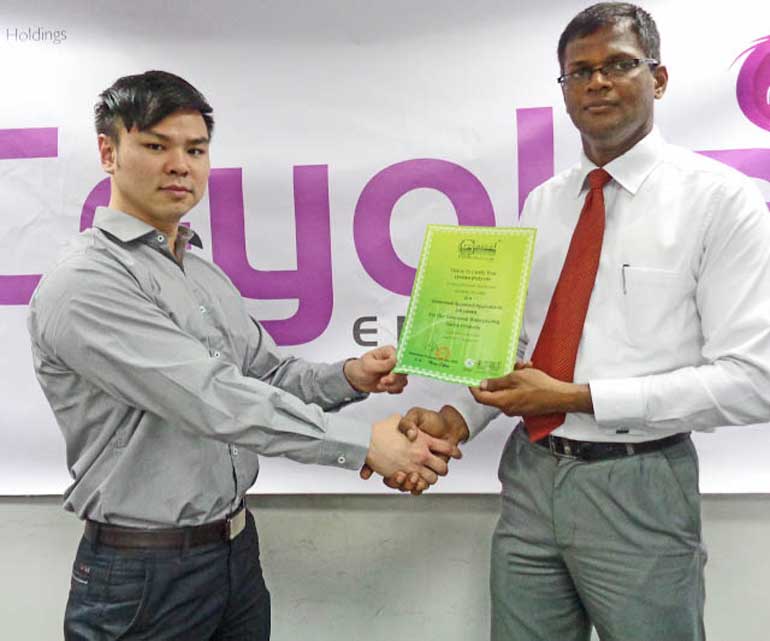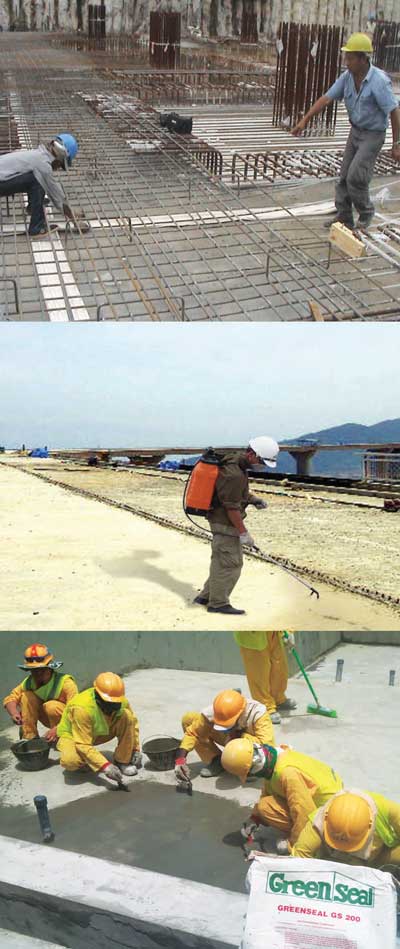 Most building and homeowners ignore the visible signs of seeping dampness which ultimately threaten a building's structural integrity. The damage caused by water infiltration can be problematic for years, even long after the initial leak has been resolved. Mildew and mould are other common problems associated with water infiltration in a building and are tough to eradicate but may also pose health threats to residents. Over time, water seepage can erode a building's components, compromising its structure and necessitating expensive repairs.

The use of a quality waterproofing system is essential to preserve the water-tightness of the building envelope, protecting the building and extending the life of the structure up to 50 years. Internal areas that are waterproofed include bathrooms and toilets, whilst external areas waterproofed extends to roofs, balconies, retaining and blind walls, water tanks and swimming pools etc.

To maintain a secure structure, there is a need to ensure that the right techniques of waterproofing are implemented. Waterproofing Division of Ceyoka Engineering with over 15 years' experience in waterproofing solutions is recognised as one of the main suppliers of waterproofing solutions to the Sri Lankan market.

Understanding that waterproofing is an important concern for building and homeowners, Ceyoka Engineering offers state-of-art waterproofing systems that will keep residents safe in the building, maintaining the highest quality services for its clients, guaranteeing it is the best solution within the current waterproofing industry. Moreover, today architects, consultants and construction industry professionals recommend using a wide variety of waterproofing products.

"Waterproofing is a specialised trade in the construction industry; it is often unseen but seldom overlooked when a building is designed and subsequently built. With an outstanding business framework, extensive supplier relations and superior specialist expertise in waterproofing Ceyoka has the capability to deliver superior waterproofing systems," said Ceyoka Engineering Ltd. Waterproofing Division Deputy General Manager Channa Rodrigo.

"Together with our portfolio of waterproofing products, we are able to meet the construction challenges of our customers and support the industry demand for fast, easy and sustainable solutions," Rodrigo noted.

Ceyoka Engineering Ltd. partners with reputed global market leaders in waterproofing offering specialist products to the local market. Green Seal Products (M) Sdn Bhd, with more than two decades of experience in waterproofing for both civil and structural building industries manufacturing waterproofing products through foreign technology transfer, is one of the main suppliers.

"Ceyoka's solid expertise and diverse platform augurs well for the continued development of our business in the region," said Greenseal Products (M) Sdn Bhd Assistant Marketing Manager Vincent Ho. "The company has a unique market position, great technical knowledge and many years of experience; we have designated Ceyoka Engineering as an Authorised dealer of Sri Lanka," he added.

As a part of DGL Group, Selleys Australia is another recognised world-class supplier in partnership with Ceyoka.

Over the years, Ceyoka Engineering Ltd has been involved in number of high profile projects working alongside architects and construction companies to deliver services within the time frame projected and to the highest of standards. Among its recent projects, is the completed waterproofing solution for tower three of the 'OnThree20' project, a high-rise apartment complex of the John Keells Group. Furthermore Ceyoka has completed several waterproofing projects island-wide with ongoing work at Sri Lanka's International Airport.

Ceyoka Engineering Ltd. is also a supplier of waterproofing solutions for the ongoing Keells City 'Waterfront Project', Sri Lanka's largest private sector investment, in addition to other government and private sector projects.

In the forefront of these projects is the Ceyoka Engineering Ltd. waterproofing solutions team; a dedicated team of experienced engineers and technicians to carry out waterproofing works to the highest international standards that ensures high quality and maintain customer satisfaction.