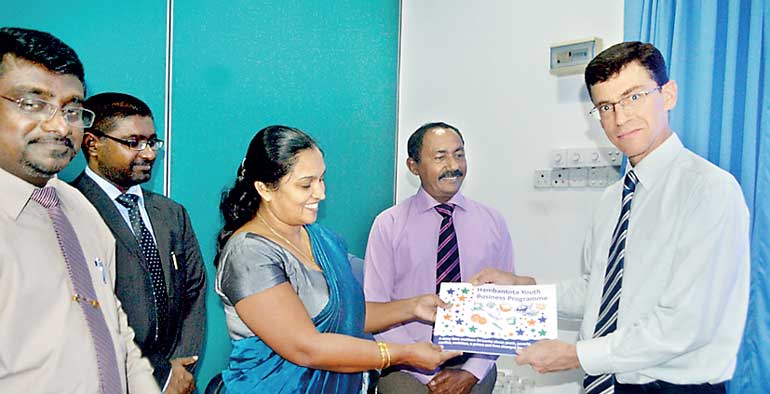 The British High Commissioner to Sri Lanka James Dauris visited Hambantota District Chamber of Commerce (HDCC) on 2 November and also took the time to tour the airport and seaport.

HDCC CEO Krishanthi Weerasinghe in the discussion provided key insights into the business climate in the Hambantota District. HDCC Director Rohan Fernando and HDCC Past President Tilar Nadugala also participated in the discussion.

The High Commissioner said, "I am looking forward to doing my modest bit to promote and build bilateral relations between the UK and Sri Lanka. We would like to increase investment, and are keen to know more about opportunities in the Hambantota District."

The Hambantota District has the potential to develop into a significant economic hub in Sri Lanka and indeed in South East Asia. The major infrastructures are in place including the sea port and airport, and the local private sector is very keen to participate in the economic growth of the region. On behalf of the business community HDCC is lobbying for the new government to come up with appropriate business plans to make commercial successes of the major projects already developed in the district.

Overall, the visit provided a valuable opportunity for HDCC to strengthen and consolidate its relationship with the British High Commission.