---
Stax, Sri Lanka's leading management consulting firm, shares insights on how organisations could learn valuable viewpoints from 'Jeopardy!', a renowned US game featuring quiz competitions which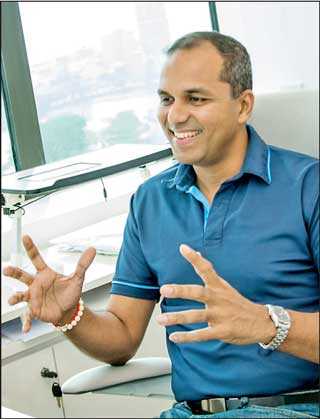 Stax Managing Director

Dr. Kumudu Gunesekara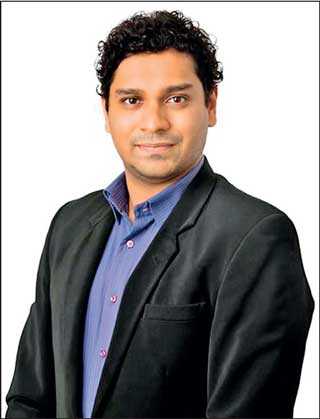 Shawn Silva


prize its winners with monetary rewards. Aiming to bring fresh perspectives by going back to corporate basics, Stax uses the example of America's fourth highest-earning game show contestant, James Holzhauer.

Considered an American institution, 'Jeopardy!' stands among the most popular shows in the world with participants ranging from doctors, professors, scientists and business executives. In 2019, James Holzhauer, a professional sports gambler, walked away with $2.4 million within 32 straight games – breaking 133 'Jeopardy!' records, falling second to Ken Jennings who earned $ 2.5 million in a 74 game winning streak. However, compared to Ken Jennings, Holzhauer leaves the show with a close amount of earnings in less than half the number of games as Jennings.

By conducting extensive background research on the quiz, examining question patterns, devising hacks and understanding his competitors, Holzhauer built a comprehensive knowledge base covering a plethora of topics involved in the game show. In order to make critical business decisions, it is important for firms to scan its external environment and form a fact base with information on the business and understanding its operating environment. By understanding the bigger picture, managements can identify how one action results a ripple effect on the organisation – especially in dynamic and fast-paced business environments.

In order to develop his span of knowledge, Holzhauer read children's books – an unlikely source which helped him retain the facts and figures he required to play the game better than his competitors. Practicing specific strategies, Holzhauer targeted on the "Daily Doubles" option which doubled the winner's quiz money by speed-buzzing. Thus, he built his own practice buzzer and tested it relentlessly to shave off microseconds. Following this practice, businesses must equip themselves with strategies that fit with their culture, goals and objectives. By adopting a mix of complementary strategies, businesses are able to support overarching business goals despite how unconventional they appear to be.

By refuting conventional methods of game play where contestants scale up through a category, Holzhauer leaps to the higher-dollar questions upfront, trusting he'll get them right – which he did 97% of the time. By doing this, Holzhauer was able to accumulate the big bucks, robbing his opponents the opportunity to catch up. Most revered business icons such as Richard Branson, Elon Musk and Steve Jobs, are bold risk-takers; however a magnitude of companies today are playing it safe. Instead of focusing on short-term gains, firms should focus on creating value by taking calculated risks to yield big rewards.

It is crucial that firms understand and leverage technology in order to drive performance, efficiency and stand out from its competitors. Technology needs to be considered as a catalyst for business growth, allowing firms to speedily capitalise on opportunities. Holzhauer leveraged technology in a way his competitors did not, by mastering the technique of being the first to buzz. By understanding the mechanisms behind Jeopardy's buzzing system and strategies in being the first to answer questions, Holzhauer created a clear advantage for himself.

Ultimately, it is not about what Holzhauer knew that counted, but how he researched and deployed that knowledge. Similarly, firms in the modern age must strategically understand a "game" or a market to see what the market has not seen before. Firms need to understand the importance of diving into data in order to mine the best intelligence, and devise strategies which will enable them to stand out from the rest of the crowd.

At Stax, Market Intelligence is of paramount importance as a business looks to validate a new product or idea. Stax works with clients to assess market trends, understand the ROI of a new venture, and analyse the required expertise, infrastructure, and operational know-how required to be successful. Stax's specialised research and data teams are methodology agnostic, leveraging the right mix of leading-edge field and desk research back by intelligent analytics to build valuable insights and recommendations.