Paul Polman, CEO of Unilever, was elected as International Chamber of Commerce – ICC's new First Vice-Chair at the recent extraordinary meeting of the ICC World Council in Tokyo. Polman will succeed current ICC Chairman Telecom tycoon Sunil Mittal. ICC is the world's largest business organisation with a network of over six million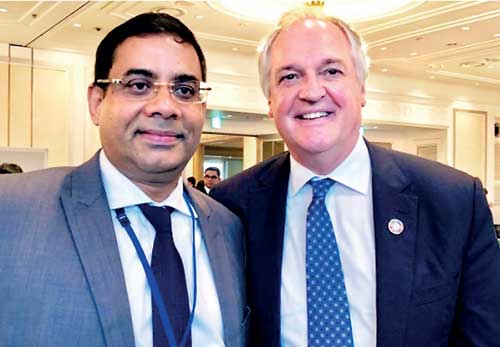 members in more than 100 countries. Members include many of the world's largest companies, SMEs, business associations and local chambers of commerce.

Polman is a globally recognised business leader and a pioneer in the field of corporate sustainability. Polman served as a member of the UN Secretary General's High-Level Panel responsible for formulating the Sustainable Development Goal (SDGs) – launched in 2015 – and was subsequently appointed as a UN SDG Advocate responsible for promoting the 'Global Goals'.