Zhenqian Huang, Associate Economic Affairs Officer at the United Nations Economic and Social Commission for Asia and Pacific (UN ESCAP), addressed a LKI Foreign Policy Round Table on 3 July. Following the launch of UN ESCAP's flagship annual publication, the Economic and Social Survey of Asia and the Pacific 2018, Huang spoke on the 'Economic Outlook for the Asia-Pacific and Mobilising Finance to Sustain Growth' at the Lakshman Kadirgamar Institute of International Relations and Strategic Studies (LKI).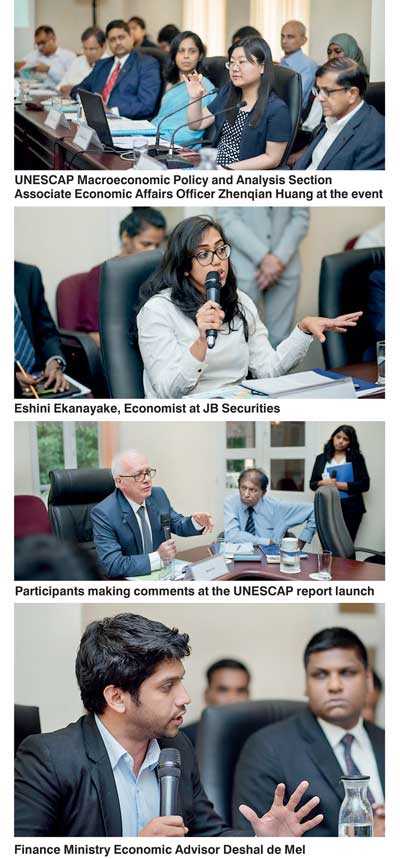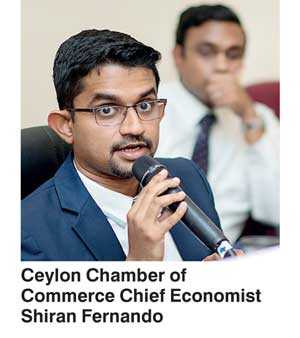 Huang highlighted that, while the pick-up in economic growth in the Asia-Pacific has been broad-based, there are a number of risks to the positive outlook. These include the recent uptick in oil prices, high levels of public and private debt in some countries, and faster-than-expected hikes in policy interest rates in the US and Eurozone.

Against this backdrop, UN ESCAP recommends that monetary policy in the Asia-Pacific should focus on maintaining macroeconomic and financial stability, while fiscal policy should aim to support productivity growth and address inequality. This should be accompanied by a 'whole-of-government approach' to foster innovation and address the challenges posed by technological advancements.

Addressing the special theme of this year's UN ESCAP Survey, 'Mobilising Finance for Sustainable, Inclusive and Sustained Economic Growth,' Huang outlined three key ways in which governments can secure additional financial resources to implement these policy measures including; (1) strengthening tax revenues, (2) prudent sovereign borrowings from financial markets, and (3) leveraging private capital.

Deshal de Mel, Economic Advisor to the Ministry of Finance; Eshini Ekanayake, Economist at JB Securities; and Shiran Fernando, Chief Economist of the Ceylon Chamber of Commerce, also presented their views on the relevance of UN ESCAP's policy recommendations for Sri Lanka. Dr. Ganeshan Wignaraja, Chair of the Global Economy Programme at LKI, moderated the round table discussion.

Other participants included representatives from the Ministry of Foreign Affairs, Ministry of Development Strategies and International Trade, and Defence Services Command and Staff College. Representatives from diverse United Nations agencies, the Australian High Commission, as well as the private sector and the media, were also present.