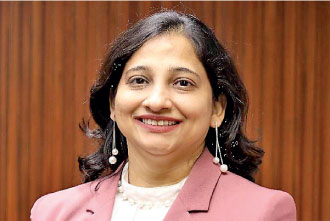 CFA India Country Head Arati Porwal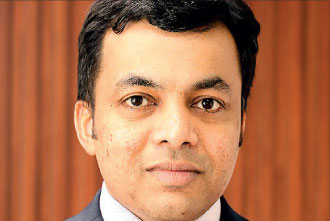 India Partnerships and Client Solutions Director Sachin Naik
---
CFA Society Sri Lanka will host esteemed representatives from the CFA Institute - India Country Head Arati Porwal and India Partnerships and Client Solutions Director Sachin Naik, this week.

A spokesperson from CFA Society Sri Lanka said during their stay, they are scheduled to participate in the HR Forum organised by CFA Society Sri Lanka. This event is poised to be a significant platform for sharing insights and fostering discussions on the pressing issue of brain drain in Sri Lanka.

The visit holds special importance as Porwal and Naik have a packed itinerary, including meetings with various stakeholders. These engagements will span interactions with regulators, top employers, CFA candidates, CFA members, academics, and diplomatic missions, learning partners reinforcing the collaborative efforts between Sri Lanka and the globally renowned CFA Institute.

The CFA Institute, with its reputation as a global leader in setting the gold standard for professional excellence and ethical conduct in investment markets, has over 190,000 CFA® charterholders across more than 160 markets worldwide. Sri Lanka, with its impressive tally of more than 250 charterholders and approximately 400 candidates, stands as a testament to the institute's global reach and influence.

This visit not only signifies a bridge between the CFA Institute and the vibrant financial community of Sri Lanka but also presents a unique opportunity for knowledge exchange and collaboration. The shared commitment to ethical practices and professional excellence sets the stage for fruitful discussions that will undoubtedly benefit the local financial landscape.