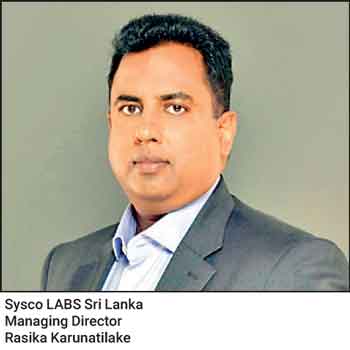 Sysco LABS, the captive innovation centre for Sysco, the world's largest foodservice company, recently moved up 31 places in LMD's 'Most Respected Entities in Sri Lanka' list for 2023.

The technology corporate has risen to the 62nd spot in the ranking which features the country's top 100 companies.

Sysco LABS has earned accolades across key attributes such as honesty, dynamism, corporate culture, HR and people management, CSR and sustainability. Now in its 19th edition, LMD's 'Most Respected Entities' rankings are based on an annual independent survey that evaluates respondents based on a weighted ranking system. The exclusive survey is compiled and conceptualised by LMD and commissioned by NielsenIQ.

Sysco LABS Managing Director Rasika Karunatilake said: "A higher rank on LMD's 'Most Respected Entities' list, is a recognition of Sysco LABS' commitment to excellence and reaffirms our positioning as the premier US technology corporate in Sri Lanka. We strive hard to create a positive company culture, nurture and grow our people and give back to the community. We are proud of our talented team for their unwavering dedication towards fostering innovation across the global foodservice industry."

Sysco LABS' ascent on LMD's list reflects the company's steady growth and unwavering dedication towards impacting a trillion-dollar industry and local communities.

Sysco LABS operates with the purpose of utilising the power of technology to connect the world to share food and care for one another. The company's digital engineering using leading edge technology and a customer centric approach, ensures the smooth function of more than 330 distribution facilities, and global operations across 90+ countries.