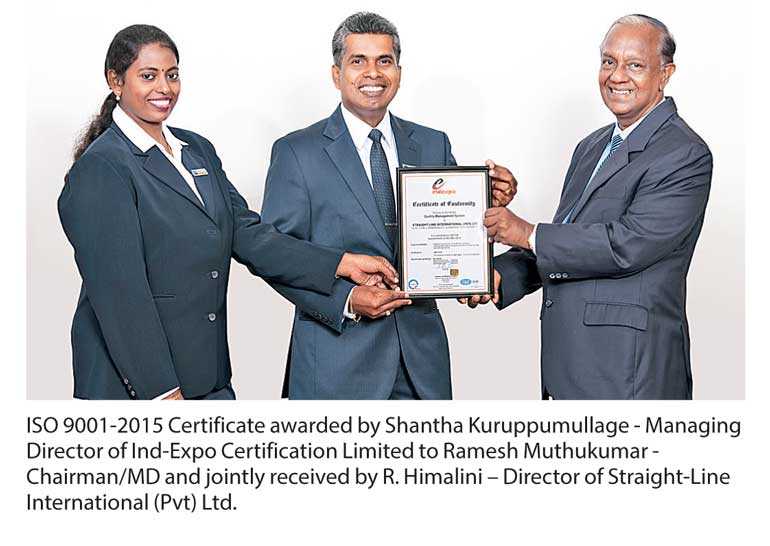 Inking a new chapter in the chronicles of Straight-Line International Ltd, the Company celebrates its 15th anniversary in May 2018. The achievement marks a significant juncture in its quest to serve its treasured customers with unwavering commitment and unparalleled service excellence. The Company has weathered many storms and emerged victorious to deliver products and services which surpass industry standards.

Performing its operations with foresight, Straight-Line International has always sought to embrace innovation and evolve with time. As a company which offers its service to a global clientele, the Company believes that it is of paramount importance to continue to seek ways of improving and enhancing its operations, in order to stay on par with industry norms and deliver products that exceed customer expectations.

During a journey that expands across 15 long years, Straight-Line International has been conducting its affairs in a manner that has seen the Company constantly striving to outdo its own achievements. This mind-set has enabled the company to evolve and go from good to great, while maintaining its standards of excellence.

To this end, the company constantly strives to ensure professionalism by delivering products and services which are of the highest standards to its global clientele. The business vision which the Company has embraced for fifteen long years has seen it gain the ISO 9001-2015 certification, making it a brand name that its consumers can rely on.

Whilst the Company toasts and cherishes this moment of glory, it extends its gratitude to employees, customers, suppliers, service providers, well-wishers and friends, without whom the achievement would not have been possible.

Strengthened by 15 years of experience in the industry and coveted recognitions ranging from ISO 9001-2008 to the recently awarded ISO 9001-2015 certification, the Company pledges to persevere and continuously seek ways to raise the bar in its quest to achieve excellence as it continues to sail strong towards the zenith of success.