The 'Sri Lanka-China Logistics and Industrial Zone Office' to be set up within the Ruhunu Economic Development Area in Sri Lanka's southern port of Hambantota was inaugurated under the patronage of Prime Minister Ranil Wickremesinghe on Saturday.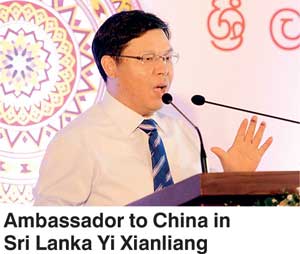 The Premier and the Chinese Ambassador to China in Sri Lanka Yi Xianliang unveiled the plaque and opened the office that will oversee the operation of the 50-square-kilometre Industrial Zone.

Speaking at the event Prime Minister Ranil Wickremesinghe said the Sri Lanka-China Logistics and Industrial Zone was an important milestone in the strong ties between Sri Lanka and China.

He said the industrialisation of Ruhuna through the Hambantota Free Trade Zone will begin to materialise with the opening of the office to streamline Sri Lanka-China free trade complex.

The Sri Lanka-China Logistics and Industrial Zone will transform Sri Lanka into an important trading and logistics hub and attract massive investments to the Hambantota area, the Premier envisioned.

The office will handle the coordination activities of the Industrial Zone affiliated to the Hambantota Harbour hitherto carried out between Beijing in China and Colombo.

The Prime Minister said the Sri Lanka Port Authority was engaged in joint programs with China Merchant Port Holdings (CMPort) and the firm hopes to take over the administration of Hambantota harbour from next month eliminating the problems of the Sri Lankan Port authority.


The Premier further said that the Chinese company will invest $600 million for the development of the harbour. With CMPort's investment an oil refinery, a LNG Power generation station, steel and cement factories, and a shipyard will be built.

The Prime Minister compared the Hambantota port development to the Mahaweli Development Scheme. He said the Government is keen to further strengthen the country's economy by launching investment zones in affiliation to the Hambantota Harbour. The ultimate result of the project would be a massive economy, he added.

The SLCLIZ in Hambantota is set up in accordance with the national drive towards making Sri Lanka the Economic HUB in the Indian Ocean, thereby creating thousands of productive employment opportunities. A land extend of 1,235 acres has been allocated for the construction of the zone and it is expected to generate about 100, 000 job opportunities for youth of the area.

China's Ambassador to Sri Lanka Yi Xianliang revealing China's plans to undertake investments totalling around $ 5 billion within the Zone, said the opening of the office was an important step as many enterprises from China and other countries had expressed interest in investing in the zone. Yi pledged that China will help attract all possible industries in the zone and help Sri Lanka achieve industrialisation in the future. He assured that these projects will comply with the Sri Lankan Government's policies and regulations and will protect the wild life, environment and the local culture.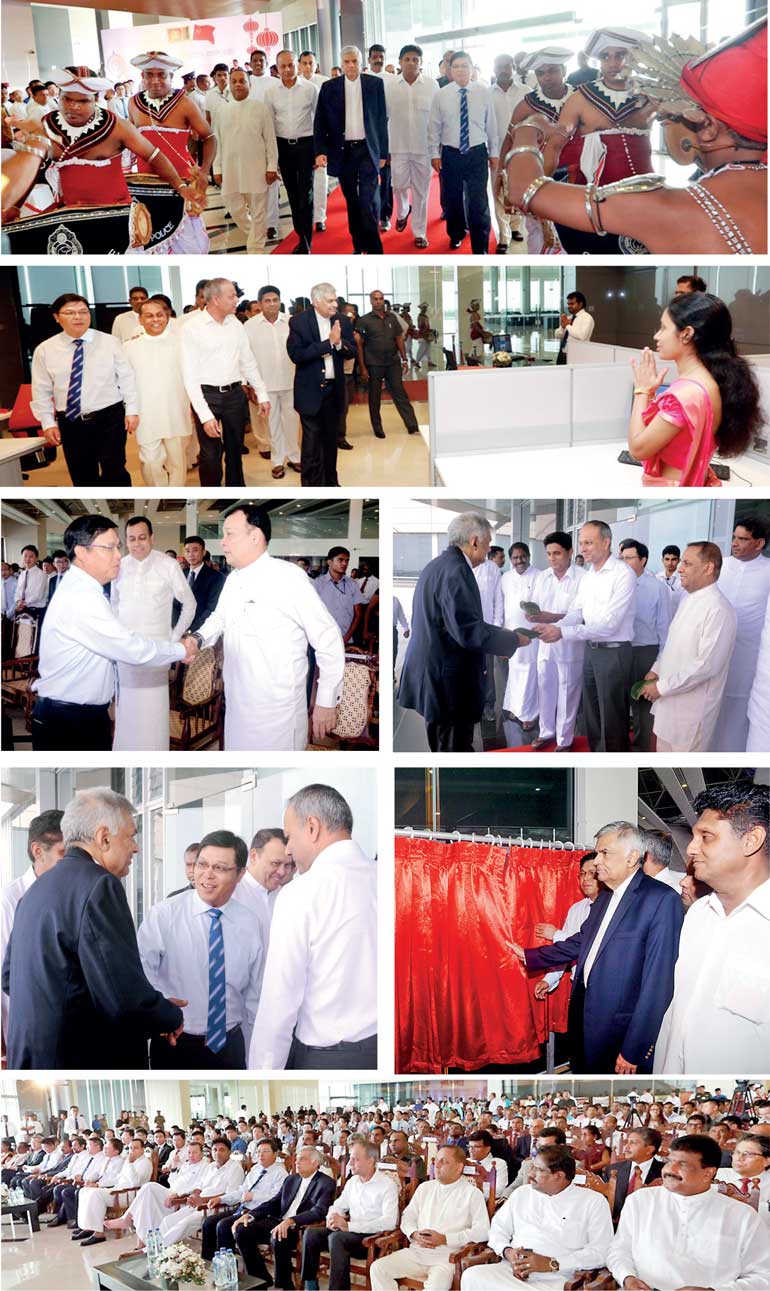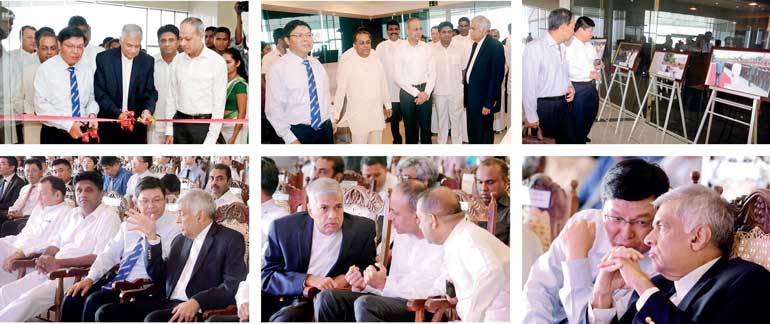 – Pix by Pradeep Pathirana