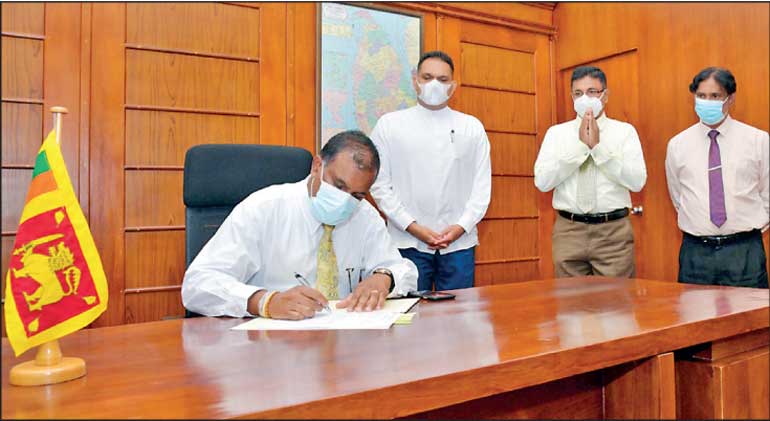 Newly appointed Treasury Secretary K.M.M. Siriwardana yesterday assumed duties at the Finance Ministry.

Prior to the appointment as the Finance Ministry Secretary, he served as the Deputy Governor of the Central Bank. He also served as the Alternate Executive Director at the IMF for the Constituency comprising Sri Lanka, India, Bangladesh and Bhutan. He also served as the Director General of the Fiscal Policy Department and an Additional Director General of the National Planning Department at the Finance Ministry.

He holds a Master's Degree in Economics and a Postgraduate Diploma in Economic Development from the University of Vanderbilt, USA and a Bachelor of Arts degree in Economics from the University of Kelaniya.

Siriwardana has received international training in a number of areas including macroeconomic management, macroeconomic diagnostics and forecasting, monetary policy, central banking, public financial management, government finance, public debt management and financial programming.