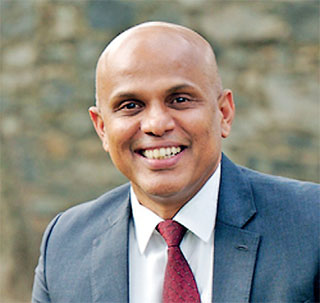 Sharhan Muhseen
---
Top professional Sharhan Muhseen has been appointed as a Non-Executive Independent Director on the Board of Gestetner of Ceylon PLC with effect from 2 January 2023.

Sharhan is the Platinum Advisors Ltd. Chairman, Commercial Bank of Sri Lanka Deputy Chairman; Amana Takaful Life Ltd. Director; Lanka Angel Network Ltd. Director and H2O One Ltd. Director.

He is a senior investment banker with extensive experience in areas of Mergers and Acquisitions, Corporate Finance and Capital Markets. He has served in a Senior Board capacity working with company boards and senior leadership teams of corporates across Asia to help drive their strategic agenda and roadmap.

Sharhan previously worked in best-in class global investment banks, Credit Suisse, Bank of America Merrill Lynch and JPMorgan in leading regional coverage roles. His most immediate previous role was as Managing Director, Head of Asia Insurance, Head of South-East Asia Financial Institutions Group, and Country Manager Sri Lanka at Credit Suisse based in Singapore in his Investment Banking career spanning over 20 years.

Sharhan has completed landmark mergers and capital raising transactions in excess of $ 100 billion. The Asia FIG sector team at Merrill Lynch and Credit Suisse won the coveted "FIG Asia House of the Year" award and "Best Sri Lanka Investment Bank" award from the Asset magazine and Finance Asia Magazine for multiple years under his leadership.

He is also credited with several leading research reports including reports on currency depreciation and budget deficit in his role as the lead economist at Jardine Fleming.

Sharhan has also worked at Standard Chartered Bank in the corporate banking division where he started out as Management Trainee and at Rodman and Renshaw stock and commodities broker based in Chicago.

He has experience at the policy level, having worked as a Team Leader at the National Council for Economic Development (NCED) under the Ministry of Finance as well as a Director at the TAFREN, the presidential task force for rebuilding the economy after the 2004 Tsunami.

Sharhan holds a Masters in Economics from the University of Colombo, a Bachelor of Business Administration (Hons.) from Western Michigan University and has completed the Corporate Finance training with JPMorgan in New York.

With the latest appointment, the Board of Directors of Gestetner of Ceylon PLC comprises Chairman S.J.M. Anzsar, Deputy Chairman L.R. Watawala, S.A.J. Goonetilleke, B.C.U. Perera, K. Wadia, A.R. Rasiah, A.P.G.A.P. Geethanjalee and S. Muhseen.