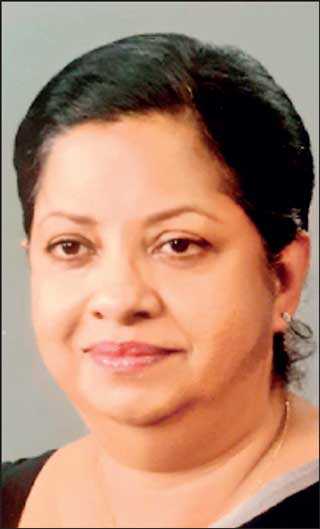 Shamalie Gunawardana
---
Top professional Shamalie Gunawardana has been appointed as an independent Non-Executive Director at Haycarb PLC.
L.L.M. (UK) Attorney-at-Law Gunawardana, is currently a joint Managing Partner of Capital City Law-Colombo, a Consultant Senior Legal Advisor to CHEC Port City (Colombo) Ltd., Board Member DFCC Bank PLC and Group Legal Consultant International Distillers Ltd.

She is also a member of the Company Law Advisory Commission of Sri Lanka. Her more recent contributions include serving, as a member of the core group that finalised a legal framework for the Special Economic Zone at the Colombo Port City and as a member of the Presidential Expert Working Committee on the Implementation of Data Protection in Sri Lanka.

Gunawardana was called to the Bar in 1985, started her career at Julius & Creasy and moved to the Legal Division of the Central Bank of Sri Lanka. She held several senior public service positions, including that of Director General-Legal Affairs Department of the General Treasury from 2008 to 2013.

With the latest appointment the Board of Haycarb comprises of A.M. Pandithage (Chairman), H.S.R. Kariyawasan, A.M. Senratna, K.D.D. Perera, S.C. Ganegoda, M.J.A.S. Abeyratne, S.A.L. Abayawardana, S. Rajapakse, M.S.P.U. Kumara, B. Balaratnarajah, S. Ragunathan, A.A.M. Caderbhoy, J. Naylor, M.H. Jamaldeen, H.M.N.S. Gunawaradana and Y. Bhaskaran (alternate to D. Perera).