The Sri Lanka Retail Association (SLRA) strongly condemn the Easter Sunday attacks that took place across the country which took the lives of many innocent people, injured hundreds more, causing substantial damage to the economy of the country.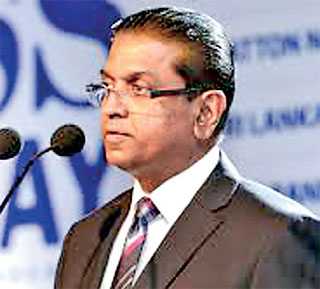 SLRA President Sidath Kodikara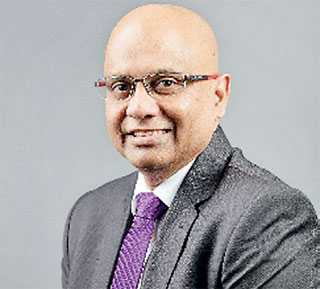 SLRA Vice President Murali Prakash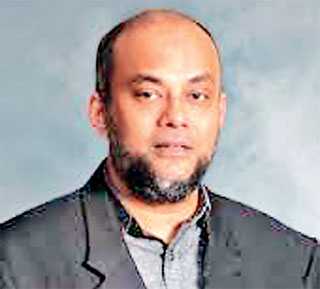 SLRA Founder President Hussain Sadiq
"We are indeed shocked and deeply saddened by the multiple attacks that shook the entire country and disabled the Lankan economy," stated SLRA President Sidath Kodikara. "As an Association that comprises of members operating across the country, on behalf of all its members, SLRA pledges to extend its commitment and assistance to the Government and Security forces, enabling them to restore the country and economy to normalcy."

SLRA was formally established with the intention being the apex body for organised retailing in the country, with an ambitious vision of achieving retail excellence by being the voice of the retail industry in Sri Lanka, and inclusive in its approach. Currently, the Association represents over 42 leading corporates including members from diverse retail sectors such as FMCG, clothing, fashion and jewellery, household and consumer durables, footwear and accessories, e-commerce, entertainment and QSR and healthcare and wellness.

"Whilst extending our deepest condolences to the victims and their families/friends, we indeed wish them strength and wisdom to tread through these difficult times," stated SLRA Vice President Murali Prakash. "Adversities needs greater commitment and courage to build bridges of trust and goodwill. Extremism is beyond any particular religion, race, caste, creed or any other group and the light of friendship and understanding will enable us to defeat evil and propel the country to return back to be a safe destination that it was in the past."

Sri Lanka's retail sector accounts for approximately 34% of the country's GDP, 14% of employment and over 250 million footfall per annum, thus contributing positively towards the national economy of the country. In the years 2016 and 2017 consequently, Sri Lanka was ranked 12th in the Global Retail Development Index (GDRI) among 30 Countries for Potential in Retail Investment and growth.

"In Sri Lanka, we have always found unity in diversity," stated SLRA Founder President Hussain Sadiq. "It is this unity and diversity that has enabled us to overcome adversity, spread peace and bring prosperity to this little nation. As members of SLRA, we will continue in our quest to restore the country, by continuing to contribute positively towards the economy, ensuring Sri Lanka gains back its lost glory and is put back on the world map for the right reasons."

The Sri Lanka Retailers' Association (SLRA) was established in 2015. Subsequently it was incorporated in June 2016 as a Company Limited by Guarantee, registered under the provisions of the Companies Act No 7 of 2007, and under the auspice of the Ministry of Industry and Commerce.