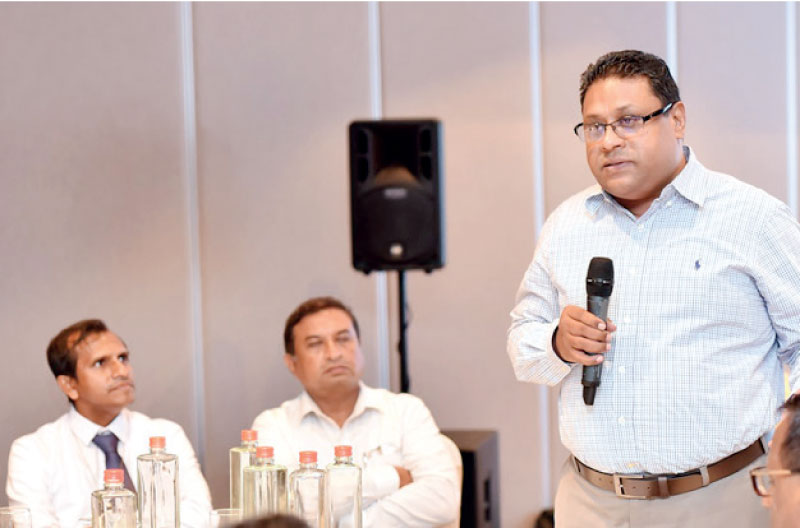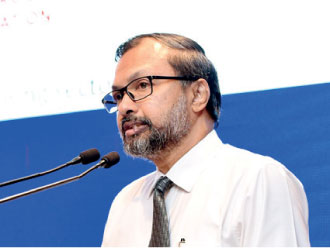 SLFPA President Delano Dias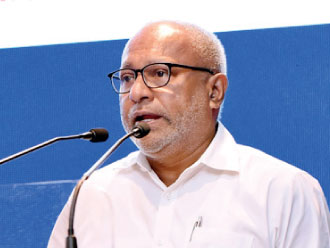 SLFPA Past President Dhammika Gunasekara
Leed+ Project Past President Maliek De Alwis
---
The Sri Lanka Food Processors Association (SLFPA) is in the process of concluding its first project partnership with the Local Empowerment for Economic Development and Reconciliation project, known as LEED+, an initiative by the International Labour Organisation (ILO). This collaboration aims to promote an inclusive value chain concept within the agro-food processing sector in Sri Lanka. SLFPA, in coordination with LEED+, has provided support to private sector companies in developing strategies to foster inclusive models in their supply chains.

The project was launched by facilitating workshops in 50 industries in the Sri Lanka Food Processing sector, discussing issues of sustainability and inclusive value chains while presenting the projects completed by the ILO together with private sector members in the food processing sector in the past.

Additionally, the technical session provided an opportunity to provide participants with a comprehensive understanding of the project. Some of the private sector companies which had already collaborated with the LEED+ project shared their experiences regarding the inclusive value chain concept, including Sunfrost Ltd., Tropicoir Lanka Ltd., Alli Company Ltd., Plenty Foods Ltd. and Rileys Ltd.

One of the program highlights was the opportunity for companies to apply for grants to help develop their own inclusive business strategies within their supply chains.

Two companies were selected to receive these grants, namely Janrich Ltd. and Wild Vegan Ltd. The companies invested in developing their value chains in speciality chillies and king coconut respectively. Upon the conclusion of the SLFPA and ILO projects, a national dissemination workshop was held to present the two projects and also discuss issues in the agro-processing sector that need to be addressed.