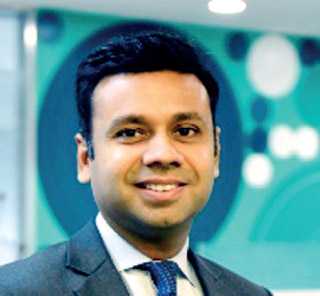 Keynote Speaker BCG MD/Partner Prateek Roongta
---
The Daily FT and ICCSL in partnership with ACCA, BCG and NHRDC is organising a webinar to discuss policy issues arising from changes to the age of retirement in the private sector and the economic and social challenges surrounding the proposed changes.

The keynote address will be delivered by Prateek Roongta, the Managing Director and Partner with Boston Consulting Group South Asia.

Prateek leads the BCG's People and OrganiSation Practice for India and South Asia and has 20 years' experience in designing business strategy for companies, driving end-to-end large scale transformation, digital strategy, HR transformation and change management. He is also a core member of BCG's Financial Institutions and Insurance practices.

Prateek is an MBA from the prestigious Indian Institute of Management, Ahmedabad and is also a qualified Chartered Accountant. This e-forum will take place on 20 March from 4 to 6 p.m. and can be viewed on the Daily FT and ICCSL FB pages. This will be followed by a panel discussion with Senior leaders in the industry.