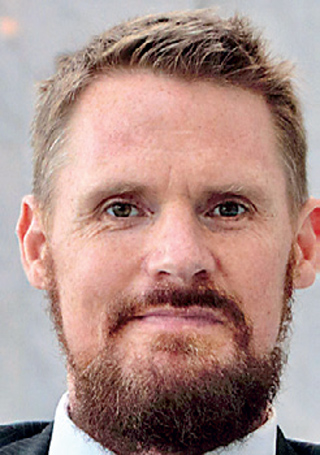 MTI New Zealand Director Dr. Jason
MTI Consulting CEO Hilmy Cader
---
In its latest Thought Leadership Initiative, MTI Consulting has focused on the future of the global tourism industry in a post-COVID era.

According to MTI CEO Hilmy Cader, "In a post-COVID travel and tourism world, there are two likely scenarios. Near term, there will be a surge in travel due to pent-up demand, that the tourism eco-system may struggle to cope with, especially those that scaled down in the last 18 months, in particular the MSMEs. Countries like Sri Lanka, however, have demonstrated resilience and agility when confronted with similar challenges in the past. More importantly, given the post-COVID traveller mindset, some of the conventional destination selection and preference models may be challenged. Niche destinations will stand to benefit, provided they get their value proposition and destination brand positioning aligned."

In developing a country's tourism strategy and positioning, it is important to consider that the role of tourism marketing is not just confined to the dollars it attracts. Tourism can play a major role in influencing the perceptions of a country for FDIs and exports. Here are four key, inter-related questions that any country tourism strategy needs to address:
Region: From which parts of the world are you planning to attract tourists?


Reason: What would they want to travel? (E.g.: culture, R&R, spiritual, adventure, sports, conventions, medical, etc.)


Relevance: How relevant is the country's current 'product' to the reason for travel?


Rivalry: Whom will the country attract tourists away from? Which countries/regions will you compete with you? Why them Vs. Why us?
Countries that have succeeded at international tourism ask the hard questions, define specific answers, and ensure unwavering commitment to execution – covering the entire supply and demand chain.

MTI Consulting is an internationally-networked management consultancy – having carried out 670 projects across 49 countries – covering diverse industries, businesses and challenges.

MTI is powered by a team of internationally experienced consultants, analysts, researchers, subject matter experts and a network of boutique consultancy in over 40 countries.