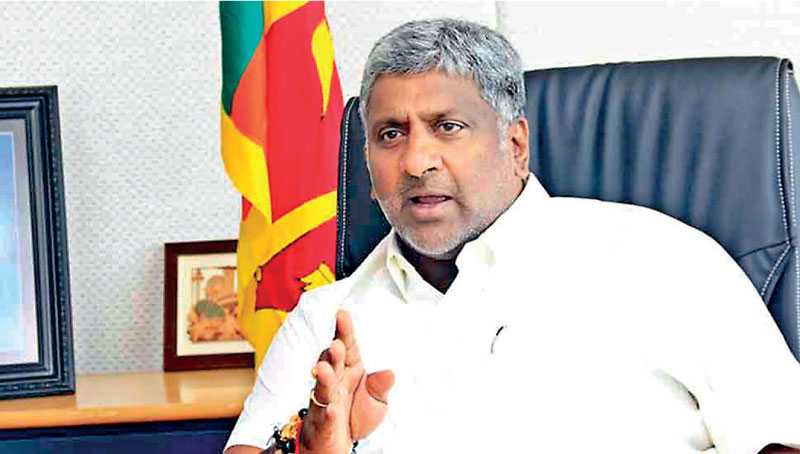 Tourism Minister Prasanna Ranatunga
---
Says any limitation on travel will be made after considering health authority recommendations
Assert measures taken to restrict arrival of Indian tourists after discussion
Opines arrival of foreign workers will only be restricted if need arises in quarantine centres
---
Given the current COVID-19 spike, Tourism Minister Prasanna Ranatunga said the future decisions regarding the closure of the airport or the restriction of tourist arrivals will be made in accordance with health authorities' recommendation.

"We cannot restrict the arrival of tourists at once and close the airport. No decision has been made so far to restrict travellers or to close the airport. Any such significant decision will be made after considering all parties concerned and in accordance with health authority recommendations," the Minister said.

The COVID-19 continues to threaten economies with recurrences of changing variants of the virus. However, the Minister said all proactive steps have been taken by the Government, and that the health authorities are geared to face any situation.

The Minister also said no particular decision has been made on the proposed travel bubble with India.

A travel bubble with India was aggressively pursued since it is one of the biggest tourist generating markets for Sri Lanka. However, with the grave spike in COVID-19 cases in India and new restrictions, prospects to resume tourist arrivals from the giant neighbour may take longer.

"We have discussed with India considering the escalation of the COVID-19 cases and steps were taken to restrict the arrival of Indian tourists at present," he said.

He pointed out that Indian tourists come to Sri Lanka through the travel bubble system.

"There is no smuggling going on here. Even now, there are various restrictions on tourists coming from India," Ranatunga stressed.

According to Sri Lanka Tourism data, India accounts for around 20% of total tourist arrivals to Sri Lanka. In 2018, tourist arrivals from India amounted to a record 425,000, whilst in 2019 the figure was 355,000, and last year it fell to 89,357 or 18% of the total due to COVID-19.

In the first quarter of 2021, there were 183 tourist arrivals from India or 4% of the total as Sri Lanka re-opened borders and resumed international tourism from 21 January 2021.

Post-resumption of tourism, Kazakhstan, Germany, United Kingdom, Ukraine and China were the top five source markets in the first quarter of 2021 during which period Sri Lanka attracted nearly 10,000 tourists.

The Minister also said out that it is the Sri Lankan expatriates who are coming to the country through the airport more than the tourists at present. "Sri Lankans working and living overseas have been given the opportunity to enter the country without any permission. The President has instructed that our foreign workers be given the opportunity to return to Sri Lanka without any hindrance," he said.

He noted that the arrival of foreign workers will be restricted only if there is a shortage of space in the quarantine centres.