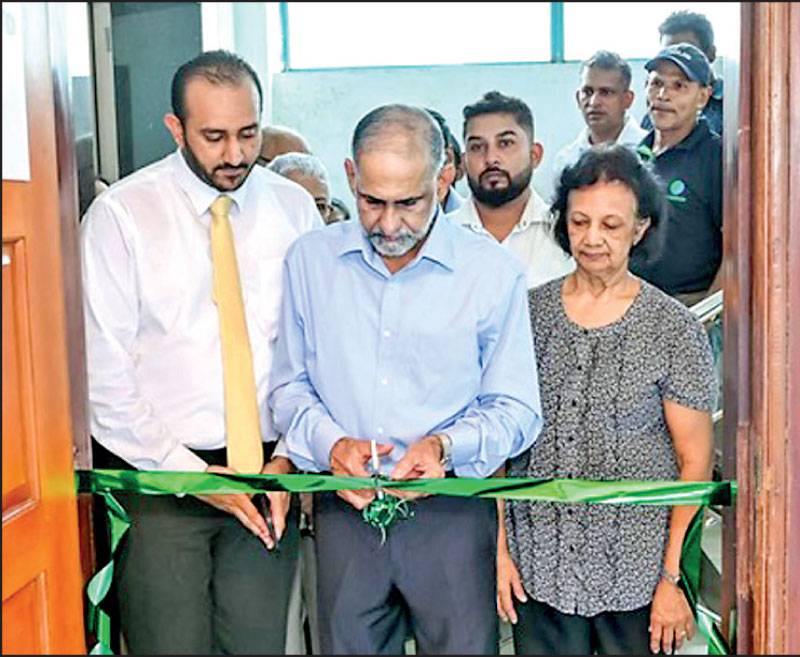 ---
Mizuho Synergy recently opened doors at its new office location at No. 36 B S. De S Jayasinghe Mawatha, Kalubowila West, Sri Lanka.

Mizuho Synergy is one of the pioneer biotech companies specialising in the production of organic microbial and bio products. With a strong commitment to environmental sustainability, Synergy offers a range of 100% organic solutions that harness the power of microbes to enhance agriculture, aquaculture, livestock, wastewater, solid waste and composting management practices.

Synergy has developed a groundbreaking approach that leverages the natural potential of microbes. By utilising the power of these beneficial micro-organisms, their products unlock a new era of sustainable practices, delivering exceptional results without compromising the earth's eco system.

The agricultural sector in Sri Lanka faces numerous challenges, including soil degradation and declining crop yields. Synergy's Biogenic liquid fertiliser products serve as a game-changer, promoting soil fertility, improving nutrient uptake, and enhancing plant health. In the livestock industry, Synergy offers revolutionary microbial solutions that addresses key challenges such as animal health, feed efficiency, waste and environmental management. Moreover, Synergy recognises the pressing need for effective wastewater, solid waste management solutions in Sri Lanka. Their innovative microbial formulations break down organic matter and pollutants, significantly reducing everyday problems such as bad odors, pipeline blockages and septic tank overflows.

Synergy's Biogenic products have undergone rigorous testing and have received certifications for their efficacy and safety. With a dedicated team of scientists, professors, doctors and subject experts, Synergy remains at the forefront of research and innovation, constantly striving to develop new solutions that drive sustainable growth.