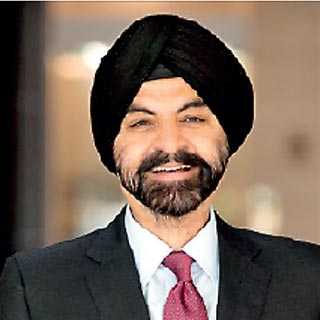 MasterCard President and CEO Ajay Banga
---
Ajay Banga President and CEO of MasterCard, who has served as ICC's First Vice-Chair since June 2018, was elected as the new Chairman of the International Chamber of Commerce, the institutional representative of over 45 million businesses in over 130 countries. Banga succeeds Former Unilever Global CEO Paul Polman who becomes ICC Honorary Chair, having served as Chair for the past two years.

The election of Banga during the ICC World Council, held last week, also confirmed Maria Fernanda Garza, CEO of Orestia and current Board member, as ICC First Vice-Chair – making her the first woman to hold this position.

Seven members have also been elected to the ICC Executive Board, strengthening leadership at ICC with augmented geographic, ethnic and gender

diversity.

Prior to joining Mastercard, Banga served as Chief Executive Officer of Citigroup Asia Pacific. He served as a member of United States' President Barack Obama's Commission on Enhancing National Cybersecurity and a past member of Obama's Advisory Committee for Trade Policy and Negotiations. Banga is also a member of the board of overseers of the Weill Cornell Medical College, and a director of Dow Inc. ICC is represented in Sri Lanka by ICCSL and ICCSL is a member of the ICC World Council.