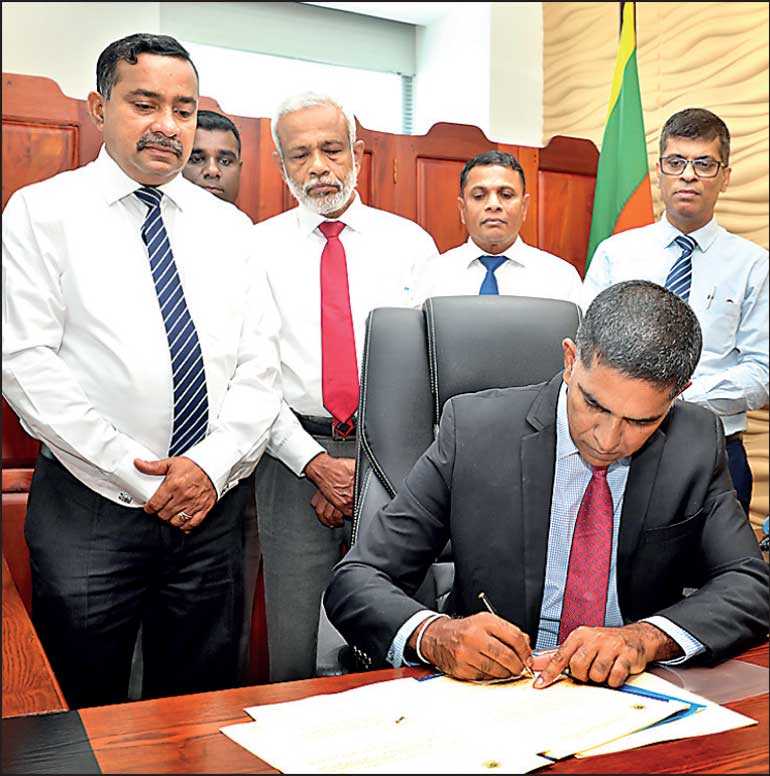 ---
M.P.D.U.K. Mapa Pathirana, a veteran officer of the Sri Lanka Administrative Service, who has had an illustrious economic and management career, officially assumed duties as the Secretary of the Industrial Export and Investment Promotion Ministry at the World Trade Centre in Colombo yesterday.

After completing his primary education at Anuradhapura Central College, Pathirana graduated from the University of Sri Jayewardenepura. In addition, he holds a Master's Degree from the University of Colombo and another Master's Degree in Economics and Management from Lincoln University in New Zealand.

He joined the Sri Lanka Administrative Service in 1990 and has been a Divisional Secretary in several areas such as Mirigama and Divulapitiya. Pathirana has also served in the Treasury's Department of External Resources for a period of 20 years.

While serving as the Director General of the General Treasury, Pathirana served as the Ministerial Consultant and Diplomat at the Sri Lankan Embassy in Japan. He has also served as an Executive Director on the ADB Board of Directors for more than three years in Manila, in the Philippines.

Prior to his appointment, Pathirana served as the Additional Secretary to the Ministry of Mahaweli and Environment and subsequently as Secretary of the Ministry of Environment.

Former Ministry Secretary S.T. Kodikara and Additional Secretaries of the Ministry W.A.D.S. Gunasinghe Gamage and A.L.M. Saleem were also present at the occasion.