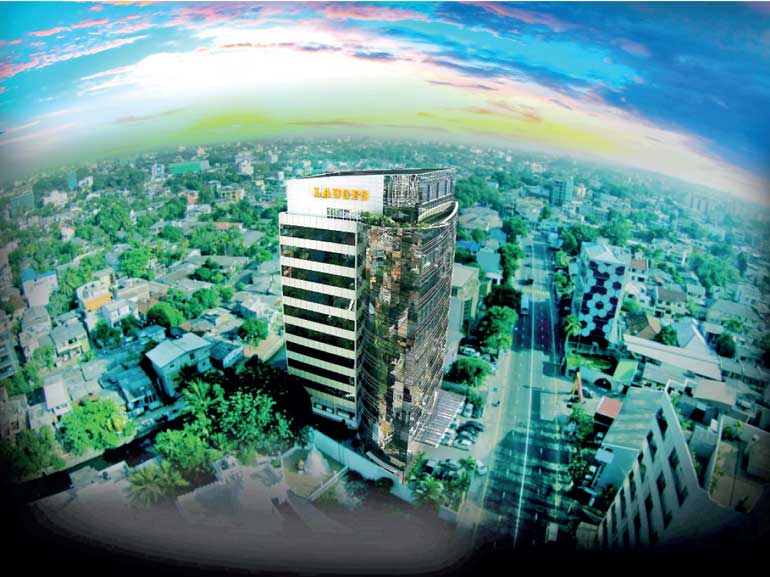 Commemorating its 28th year, Laugfs Holdings Ltd., an innovative Sri Lankan corporate icon firmly etched onto the global business landscape. Since its establishment in 1995, Laugfs has achieved unmatched expansion, evolving from humble origins into a commanding force spanning 21 diverse sectors. With an annual revenue exceeding $ 350 million, the company's financial performance highlights its profound transformation and widespread influence.

The story of Laugfs traces back to its origins as Gas Auto Lanka, where its journey began with a visionary spark. This spark ignited a transformation that propelled Laugfs from its modest origins to its current status as a symbol of innovation, transforming industries and impacting lives across the nation. Serving as a true trailblazer, Laugfs holds the distinction of being the first to introduce autogas conversion for vehicles in Sri Lanka, a pioneering initiative that reflects its commitment to sustainable solutions and a more eco-conscious future.

From its inception, Laugfs has remained committed to pushing the boundaries of innovation, introducing transformative concepts, and establishing milestones that have redefined industry norms. In the year 2000, the group revolutionised the retail landscape by unveiling the nation's first 24-hour supermarket, setting a new standard for convenience and accessibility.

Over the years, Laugfs has continued to make pioneering strides, introducing ground-breaking initiatives that have left an indelible mark on Sri Lanka's business landscape. In 2008, the conglomerate introduced the first Sri Lankan Lubricants brand, solidifying its position as a true trendsetter. This dedication to innovation culminated in the establishment of a state-of-the-art lubricant plant in 2015, showcasing Laugfs' commitment to quality and self-sufficiency. Laugfs has further extended its influence to the leisure industry through Laugfs Leisure, and the establishment of Anantaya Resorts and Spas Chilaw and Pasikudah, captivating the essence of luxury and leisure.

Speaking about this momentous occasion, Laugfs Holdings Group Managing Director Piyadasa Kudabalage stated "Innovation is the heartbeat of Laugfs, propelling us to new horizons of growth and transformation. Our journey has been one of continuous exploration and discovery, and as we celebrate 28 years, we stand committed to pioneering solutions that shape the future. We remain dedicated to driving positive change in the lives of our customers, employees, and the communities we serve. As we celebrate this milestone, we are excited for the future and the limitless possibilities it holds."

Over its evolving journey, Laugfs has extended its influence across multiple sectors, including energy, retail, agriculture, leisure, real estate, healthcare, tyre and lubricants. This expansion signifies the company's versatility and adeptness. Beyond its commercial pursuits, Laugfs has not only fuelled its own growth but has also made positive contributions to the economies and communities it engages with, ensuring that advancement goes beyond boardroom strategies to become an integral part of people's lives.

Embedded within Laugfs' core values is its responsibility toward community well-being. Laugfs channelled its efforts into CSR (Corporate Social Responsibility) programs that extended support to education, healthcare, environmental conservation, and community empowerment. Each undertaking by Laugfs isn't just an act of charity; it's a purposeful stride towards a positive transformation, solidifying its role as a responsible corporate entity.

At the heart of Laugfs' future vision unfolds a commitment to nurturing its workforce, fostering a culture of growth that empowers employees to reach their full potential. As Laugfs stands at this juncture, the future glimmers with promise. Rooted in its unwavering dedication to innovation, sustainability, and community engagement, Laugfs envisions a tomorrow where it continues to pioneer transformative ideas, push the frontiers of progress, and leave an enduring legacy of positive change.