To continue its exponential growth locally, and go global
Grasshoppers – the international award-winning last-mile logistics provider from Sri Lanka –is one of the most investable new businesses in the local e commerce landscape. Aavishkaar Frontier Fund recently announced its decision to buy into the tech start-up for the second time, signifying how Grasshoppers' phenomenal growth and ingenious use of technology is garnering it a reputation as the new logistics provider to bank on. Grasshoppers is part of the Lankan ecommerce pioneer Kapruka group, and was founded by the tech industry visionaries Dulith Herath and Dr. Harsha Liyanage.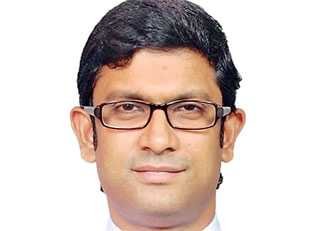 Aavishkaar Frontier Fund Partner Sanchayan Chakraborty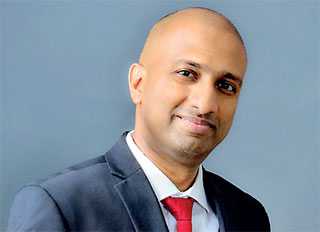 Kapruka.com Founder and Grasshoppers Co-founder Dulith Herath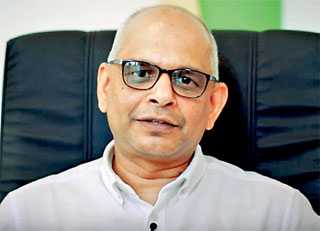 Sarvodaya-Fusion Founder and Grasshoppers Co-founder Dr. Harsha Liyanage
Sri Lanka is at the brink of its e-commerce boom; more brands are retailing online than ever before, and the consumers are discovering the undeniable convenience of e commerce. Meanwhile, e-commerce service providers and facilitators are springing up throughout the island, bringing the essential networks and infrastructures needed for a healthy online business ecosystem into place. A clever new player in this realm is Grasshoppers – a highly successful last-mile logistics provider that has won international accolades and the favour of major investors, for their clever use of technology to break new ground in connecting consumers to online purchasing.

The renowned Aavishkaar Frontier Fund (AFF) announced its support to Grasshoppers for the first time, back in 2017. This investment helped the company to progress from its first developmental stage, leading to a significant increase in Grasshoppers' reach and speed, becoming the country's number one ecommerce fulfilment entity. Building on this early success, Grasshoppers went on to strengthen their networks, and even went on to get global recognition for its work through international awards like the UN linked WSAs.

It is within this promising atmosphere, that AFF has announced its second round of investments for Grasshoppers, facilitating the company's plans for taking tech into the broader logistics sector, establishing closer B2B connections through specialised services for corporates, and global expansion.

Grasshoppers founders Dulith Herath (the innovator behind Sri Lanka's leading e-commerce player Kapruka.com) and Dr. Harsha Liyanage (creator of Sarvodaya Fusion promoting IT Education across Sri Lanka) said they both felt that there was a real gap in the market for logistics solutions that were in sync with the current digital age and consumer habits. This thought-seed was the beginning of Grasshoppers.

Aavishkaar is well known as a global pioneer in entrepreneurship based approach to development through venture capital investments, managing a $ 300 million in funds in India, Indonesia, Bangladesh and Sri Lanka. Its prime focus is supporting scalable businesses working with the low income populations in rural and underserved markets. Although Aavishkaar began with a focus on early-stage enterprises operating in India, in the recent years, it has shown keen interest in working with new companies from South and Southeast Asia. The recent Grasshoppers' investment comes from its 'Frontier Fund' (AFF), a regional fund which invests in Sri Lanka, Bangladesh and Indonesia.

In 2017, Aavishkaar picked Grasshoppers as the Sri Lankan venture to support as the company's tech and service offering was simply revolutionary. Grasshoppers had developed a proprietary technology stack that facilitates interactions within its logistics supply chain to provide features like traceability of goods through its network. This tech stack gained traction with a vast segment of customers including leading e-commerce players, retailers and MSME customers. Paired with Grasshoppers' customised offerings, the model has the potential to meet a gamut of logistics service requirements in the country.

Another aspect of Grasshoppers that investors like Aavishkaar have grown to admire is that it is not just a singular business entity that benefits a small group of proprietors and stakeholders. The business model of Grasshoppers is one that allows local communities to be part of it, and reap the benefits of the company's growth, democratising the benefits of the digital revolution. The second round of investments that were recently announced are linking in with the company's next major developmental stage to offer specialise B2B solutions, integrate tech into logistics in a much deeper sense and, reach towards global expansion.

With its ability to make online purchasing more accessible, build new interrelations between local communities through trade and commerce, opportunities for entrepreneurship, and the excellent use of technology in doing this, the message that Grasshoppers will take from Sri Lanka is strong; it is that the emerging digital economy is one that presents remarkable opportunities. Grasshopper's invitation for investors thus becomes a call to access powerful opportunities to connect with people, build networks, and reap in the benefits of being among the first to make business with emerging digital markets in Asia.