---
Lanka Impact Investing Network (LIIN), Sri Lanka's only impact investing firm and co-founders of 'Ath Pavura', the first ever TV reality show promoting social entrepreneurship and impact investing, has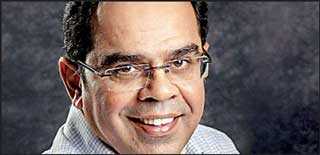 Amit Batia CEO Global Steering Group for Impact Investing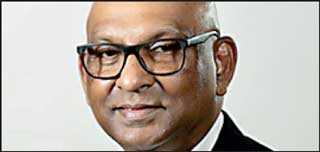 Chandula Abeywickrema Chairman Lanka Impact

investing Network
joined hands with the Global Steering Group for Impact Investing (GSG) to host the 'LIIN-GSG Sri Lanka Impact Investing Dialogue' which will be an important first step to building an impact investing ecosystem in Sri Lanka.

The GSG was established in August 2015 as the successor to the Social Impact Investment Taskforce established under the UK´s presidency of the G8. The GSG currently has 32-member countries plus the EU via their National Advisory Boards (NABs) and strategic partnerships with leading world organisations such as UNDP and UNESCAP. The GSG brings together leaders from the worlds of finance, business, and philanthropy with the aim of embracing measurable social and environmental impact as a deliberate driver in every investment and business decision affecting people and the planet. The GSG's mission is to harness the energy behind impact investment to spark a movement around the world.

The LIIN team headed by Chairman Chandula Abeywickrema will be facilitating the visit of the GSG CEO Amit Bhatia with the primary aim of setting up a NAB in the country.

After a successful corporate career where he was the CEO of WNS Knowledge Service, Freemarkets Inc. India Country Manager and McKinsey Knowledge Centre Founder Amit Bhatia has served the social sector since 2007. He is also the founder of India's Impact Investors Council (IIIC).

The LIIN-GSG Sri Lanka Impact Investing Dialogue will be held on 19 February at the Lighthouse Auditorium and Lawns from 4.00 p.m onwards and aimed towards investors, Government agencies, private companies (especially those focusing heavily on CSR), policy-makers, individual and institutional investors, entrepreneurs, the start-up community, angel investors, private equity firms and start-up incubators.