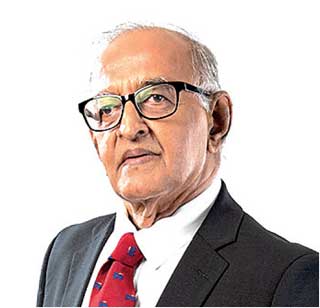 Chairman Eardley Perera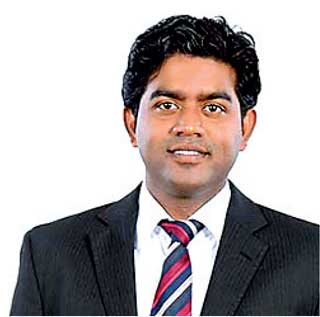 CEO Lalinda Kalubowila
---
The pioneering real estate developer secured reservations with an expected sales value of Rs. 4,187 m as of 30 September 2021, with the revenues set to be recognised over the project period. This was a result of strong demand for units in the company's Central Park Ja-Ela and Urban Gateway, Kottawa projects.
Kelsey Homes was also holding inventories with a sale value of Rs. 2,266 m as of 30 September 2021. Kelsey Developments PLC continued to persevere through challenging market conditions to conclude the six months ending 30 September 2021.

"At Kelsey Homes, we have always seen great potential in Sri Lanka's real estate sector. As one of the country's most trusted premier housing developers, we are strategically poised to take the benefits of investing in property to more investors and homeowners across the country and create sustained value for our customers, team members and investors, alike. We will continue to scale our business further; we seek to leverage the power of our impeccable project portfolio and strong fundamentals as a member of the Janashakthi Group to play an active role in supporting post-COVID economic recovery," said Kelsey Developments PLC Chairman Eardley Perera.

Having successfully sold all units of Central Park Ja-Ela Phase I and II during FY 2020-21 despite the impact of the pandemic on business operations, Kelsey Homes is now seeing steady pick up in sales in Phase III of the project. The company is further set to embark on the construction of an iconic 100-unit apartment complex in a prime property in the highly sought-after neighbourhood of Nugegoda. Kelsey Homes continues to focus its efforts on selling all remaining units in its existing projects while actively looking out for suitable properties for future developments as well.

"Our commitment to delivering greater value to all our stakeholders has been instrumental in helping us sustain our growth momentum. We have always strived to address the nation's housing challenges and meet the needs of emerging segments of prospective homeowners. As part of these efforts, we have rolled out a host of new projects that offer high-quality housing with unparalleled features and amenities to Sri Lanka's growing base of aspiring homeowners. We believe that ventures like CENTRAL PARK will play an increasing role in driving our growth in the years to come," said

Kelsey Developments PLC Chief Executive Officer Lalinda Kalubowila.