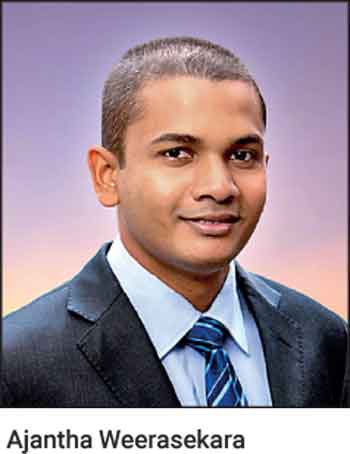 The KPMG Sri Lanka Academy will present the 32nd virtual session of the 'Friday Mid-Afternoon Chat' series on 11 February at 3.00 p.m. focusing on "Determining long term value of properties in an economic crisis."

It will be conducted by KPMG in Sri Lanka Principal Advisory Ajantha Weerasekara.

The real estate cycle usually lasts longer than the average economic cycle and is usually on a positive trajectory over the longer term. How long a full cycle lasts depends on the demographics, interest rates/cost of funding, government policy and economic performance of a country.

The real estate prices for different property types react differently to the above determinants of a cycle and can have certain short-term fluctuations depending on the stage of the cycle and given the environment prevailing in the country.

When you consider the experience of other countries, real estate markets continue to go up in value, with major slowdowns or breakdowns happening due to circumstances such as prolonged civil unrest/war, large-scale natural disasters, global pandemics lasting over several years, full blown economic meltdowns, etc.

Therefore, in this context, it is good to understand how the current economic crisis coupled with the pandemic affects the long-term property prices in Sri Lanka from a valuation perspective.

In this session, we will try to develop an understanding on what drives real estate demand, supply and prices over the long term and try to examine if the current economic crisis and pandemic has an impact on the property prices in Sri Lanka in the short term and in the long term.