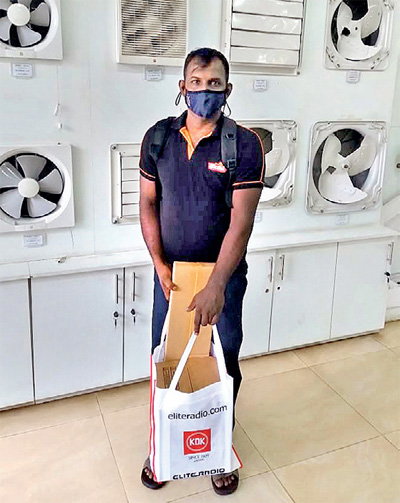 KDK has been one of the most trusted brands in Sri Lanka for decades. The high quality of the fans, the durability and the value for money in terms of comfort is unparalleled and continues to be so in the market.

Throughout the years, KDK has been part of Lankan lives and has given a whole new definition of what comfort is and what it should be.

During the month of April, KDK Sri Lanka conducted a giveaway for those who listened to two popular radio talk shows. The winners were awarded a ceiling fan from KDK as a reward for taking part. Every lucky winner was awarded one of the most popular N56RG ceiling fan models. Due to COVID travel restrictions, lucky winners from around the island had their fans delivered to their doorstep.

From premium ceiling fans, wall fans, air curtains and exhaust fans the showroom has the best ventilation solution to meet all needs.