John Keells Logistics (Pvt) Ltd CEO Lasitha Manchanayake and the team receiving the National Award of Excellence for the Best Supply Chain Practicing Organisation 2023, in the Medium Scale Enterprise Category, presented by the Institute of Supply and Materials Management (ISMM) in collaboration with the Ministry of Industries and the Industrial Development Board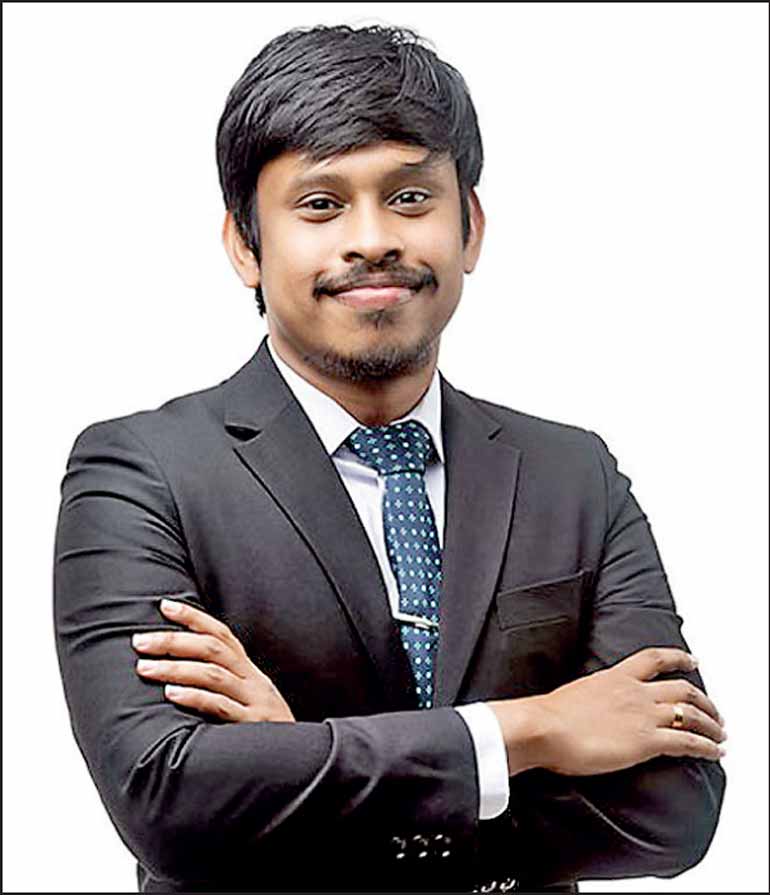 Dinesh Kennedy – Head of Commercial and Digitisation of John Keells Logistics (Pvt) Ltd
---
In a proud moment for John Keells Logistics (JKLL)—a leading 3PL solutions provider, the company was awarded the National Award of Excellence for the Best Supply Chain Practicing Organisation 2023, in the Medium Scale Enterprise category at the first-ever National Supply Chain Excellence Awards 2023. The recognition, which was presented by the Institute of Supply and Materials Management (ISMM) in collaboration with the Ministry of Industries and the Industrial Development Board, acknowledges JKLL's commitment to well-established processes, compliance, innovation and sustainability in supply chain management.

The inaugural National Supply Chain Excellence Awards held on the 24th of October 2023 at Shangri-La Colombo, was organised to recognise and celebrate organisations that have demonstrated unparalleled excellence in supply chain management. JKLL was recognised as the winner in its category following a comprehensive evaluation process by an independent team of university professors and industry veterans that assessed various aspects of its operations.

Dinesh Kennedy, Head of Commercial at JKLL, expressed his pride in this accomplishment by stating, "Receiving the National Award of Excellence for the Best Supply Chain Practicing Organisation 2023 is a moment of immense pride for all of us at JKLL. This recognition is a validation of our commitment to fostering the highest standards of performance and efficiency in our operations", which is possible in no small part due to the hard work and dedication of every single person in the company."

JKLL's success can also be attributed to recognising that best practices are a crucial element of any successful organis ation. JKLL strives to set a shining example by identifying and leveraging industry best practices while staying updated with the latest trends in supply chain management to ensure that it remains at the forefront of the industry.

Moreover, JKLL takes a bespoke approach to supply chain solutions, customising each solution to align with the specific requirements of each of their customers. This first and foremost requires a thorough understanding of the customer's operations followed by the careful selection of the most suitable technologies and processes to ensure optimal results. In doing so, the company not only meets but exceeds customer expectations, while meeting industry standards.

JKLL's commitment to maintaining well-established processes also extends to technology integration. By incorporating technology and software solutions into all its operations, JKLL maintains a high level of accuracy, transparency, and responsiveness. Mr. Kennedy provides an example of this, "Thanks to the advanced technologies we have in place, in the event of any deviation from our warehouse processes, our state-of-the-art, automated system will flag any inconsistencies to the relevant teams and stop further proceedings until the prescribed procedures are correctly executed by the personnel involved". This approach not only enhances efficiency but also reduces errors and ultimately contributes to operational success. In addition, the company standardise its processes to ensure consistency as well as compliance across operations, while engaging functional-level staff to identify opportunities for process optimisation and standardisation, thus continuously enhancing processes.

As a subsidiary of Sri Lanka's largest listed conglomerate, John Keells Holdings PLC (JKH), JKLL adheres to stringent industry standards and has been conferred multiple internationally recognised certifications, including ISO 9001, ISO 45001, ISO 22000, and CTPAT, which also reinforces JKLL's commitment to providing standardised, top-tier services. JKLL also conducts frequent internal and external audits. These audits are a proactive measure to ensure that it stays aligned with industry standards and provides its customers with the best possible service. Compliance is not just a requirement at JKLL; it is a fundamental principle of the company's operations.

With sustainability at the core of JKLL's supply chain practices, the company carries out a range of green supply chain initiatives that not only benefit the organisation but also contribute to environmental sustainability. These practices are carried out with careful consideration to reduce the company's carbon footprint and promote eco-friendly operations, while helping preserve the environment and giving back to the community. JKLL diligently measures and monitors its carbon emissions across all its operations. Key performance indicators (KPIs) related to carbon emissions reduction help the company to track its progress in reducing its environmental footprint. This includes tracking and reducing emissions from transportation, energy consumption and other activities.

One such step that JKLL has taken is the adoption of eutectic trucks in its transportation fleet. These trucks are known for their superior fuel efficiency compared to traditional refrigerated trucks, which significantly reduces fuel consumption and minimises greenhouse gas emissions.

JKLL has also reduced paper usage by transitioning to digital systems, including the Infor Tier 01 Warehouse Management System (WMS) and Transport Management System (TMS). These systems not only boost efficiency, but also promote an eco-friendly work environment as well.

Reducing energy consumption is also an essential aspect of sustainable supply chain management, and in order to gauge the effectiveness of its actions, JKLL tracks energy usage in its warehouses, offices and transportation operations. Waste reduction is another critical KPI that JKLL monitors to evaluate its waste reduction initiatives, recycling programmes and efforts to minimise landfill waste. Moreover, JKLL closely monitors its compliance with environmental regulations and standards. KPIs related to regulatory compliance ensure that the company meets all legal requirements related to sustainability and environmental responsibility.

In closing, Mr. Kennedy states, "In the realm of supply chain management, excellence is an ongoing journey that requires dedication, diligence and a firm commitment to upholding the highest standards. This latest recognition bestowed upon JKLL is not seen by us as just a validation of the company's past achievements but as inspiration to set new milestones and continue shaping the future of supply chain excellence, benefiting our employees, partners, customers and the communities we serve. We will continue to strive towards a future where supply chain excellence is the new norm".

John Keells Holdings PLC (JKH), is Sri Lanka's largest listed conglomerate on the Colombo Stock Exchange, operating with over 70 companies in 7 diverse industry sectors. With a history of over 150 years, the John Keells Group provides employment to over 14,000 persons and has been ranked as Sri Lanka's 'Most Respected Entity' for the last 18 Years by LMD magazine. John Keells Holdings PLC has placed first for the third consecutive year in the 'Transparency in Corporate Reporting Assessment' by Transparency International Sri Lanka. Whilst being a full member of the World Economic Forum and a participant of the UN Global Compact, JKH drives its CSR vision of "Empowering the Nation for Tomorrow" through the John Keells Foundation and through the social entrepreneurship initiative, 'Plasticcycle', which is a catalyst in significantly reducing plastic pollution in Sri Lanka.