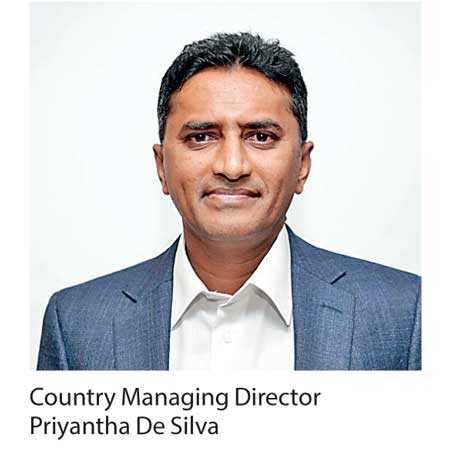 Intertek is a leading total quality assurance provider to industries worldwide. It is a UK headquartered company, listed in the London Stock Exchange. Its network of more than 1,000 laboratories and offices and over 43,000 people in more than 100 countries, deliver innovative and bespoke Assurance, Testing, Inspection and Certification (ATIC) solutions for its customers' operations and supply chains. Intertek Total Quality Assurance expertise, delivered consistently with precision, pace and passion, enabling its customers to power ahead safely.

Companies are facing an increased number of challenges driven by the growing complexity in their operations and high levels of supply chain risk. As a result, demand for Total Quality Assurance (TQA) solutions that extend beyond just the quality and safety of physical components, products and assets to maximise the reliability of their processes and management is increasing. The Intertek Total Quality Assurance (TQA) value proposition with a systemic approach to quality and safety is the key.

As an independent service provider with an illustrious history spanning 130 years, Intertek specialises in providing Assurance, Testing, Inspection and Certification (ATIC) services for a host of iconic brands from across the globe.

Intertek's expertise and Total Quality Assurance is delivered across the spectrum of supply chains of industries ranging from textiles, toys, electronics, food, chemicals, pharmaceuticals, cosmetics to minerals, construction and engineering, petroleum, cargo scanning, import and export, and transportation, to name a few.

In order to protect and validate their financial, branding and legal interests throughout the supply chain – from raw materials and finished goods to plant facilities and assets – manufacturers, retailers, traders, plant operators and other buyers and sellers of materials and products rely on Intertek's inspection services. The inspection service is also extended towards the life management of plant facilities such as power plants and oil refineries, ensuring that the assets are operating safely and reliably.

Intertek's expertise in regulatory standards and certifications helps its clients to stay ahead in competition. The diverse range of international and local proficiency helps to groom the client's attributes to get their products in front of the right eyes. This is a formal confirmation that the client's products and services meet all trusted external and internal standards. This certification proves the client's credibility to the market.

As the search for skilled talent becomes more competitive, employee training and development programs are more important than ever. Today's organisations invest heavily in resources to develop technical and analytical skills of employees and still fail to achieve the expected results. High impact training and development programs do not just happen. Instead, they are the result of careful planning and alignment processes. Intertek's qualified instructors provide essential knowledge through in-depth training sessions conducted around the world.

With the emergence of Sri Lanka as one of the top apparel manufacturing and exporting countries, the regulatory landscape demands a robust testing infrastructure. Intertek is proud to have a one stop local facility focused on providing quality, safety and performance solutions for textiles, retail, accessories and household furnishings to name a few.

With a majority of exports aimed at USA, EU and China, Intertek's constant endeavour is to provide the best solutions with minimal lead-time, thereby reducing the time to market. Its state-of-the-art lab is equipped to execute all physical and chemical testing requirements as mandated including fibre content identification, eco-textile testing, care label instructions, colour fastness, flammability, toxicity assessments, chemical certifications, zero discharge wastewater testing (using LCMS/MS), etc.

From components such as zippers, linings, interlinings, buckles, clasps, buttons to finished products like chains, belts and other pieces of jewellery, its experts assess and test the physical, chemical and mechanical properties of fashion accessories in accordance to the regulatory standards like CPSIA, California Prop 65 and REACH. In its endeavour to educate its customers, Intertek also organises regular awareness programs on technical and regulatory requirements.

Intertek Sri Lanka provides solutions like inspection, consulting and calibration services 24/7/365 to petroleum, refining, petrochemical and transportation industries while conforming to the accepted national and international industry standards such as ASTM, ISO, IP, DIN, NOM, API. It has a well-defined service portfolio for this sector as well, covering but not limited to bunker fuel testing, crude oil assay, tank gauging, product sampling, LPG and LNG inspection and testing, analytical services for oil and petrochemicals, metering and calibration, auto-sampling, elemental trace analysis, global sample forwarding, on-board vessel quantity survey, ship-to-ship transfers, etc.

Being a leader in the marine industry services, Intertek Sri Lanka uses its versatile knowledge and resources to support the shipping, maritime and ports industries. In the present day, operators and owners of machinery and systems has a continual requirement to increase reliability and reduce the cost of ownership. Intertek's condition monitoring program of helps clients to keep expensive machinery running efficiently, reducing the danger of serious mechanical failure and costly downtime due to contaminated or degraded lubricant oils. Among the comprehensive network of testing facilities, Intertek Sri Lanka also provides ship insurance and valuation services as a part of its marine insurance consultancy services.

Intertek announced that it became the first laboratory in Sri Lanka to apply for the ISO 17025, 2017 version accreditation with SLAB (Sri Lanka Accreditation Board) and has been acknowledged by US CPSC for CPSIA regulatory testing. Intertek also continues to maintain the reputation for industry defined TAT (turnaround time) backed by market competitive prices.

Sustainability is at the core of Intertek's business, hence it is constantly engaged in evaluating and improving business processes and initiatives, which in turn improves the overall efficacy. It recognises that the future of its customers depend on its ability to meet the growing demand for total quality assurance solutions.

Its assurance experts are dedicated to provide authenticated information necessary to make business decisions and to strengthen the business. From sharing best practices and new industry requirements to assessing business performance and legal compliance, it handholds its customers to meet both internal and external customer expectations.

Intertek's assurance services offer a full range of business process audits and support services, including accredited third-party management systems auditing and certification, second-party supplier auditing, sustainability data verification, process performance analysis and IRCA-registered auditor training. Some of the recognisable audits are SMETA (Sedex Member Ethical Trade Audit), WRAP (World Responsible Accredited Production), BSCI (Business Social Compliance Initiative) and GSV (Global Security Verification), a world recognised certificate for CTPAT.

Intertek helps businesses to power ahead safely by optimising the value and marketability of their products by providing quality solutions across the length and breadth of customer supply chains. While being well equipped to meet client's testing, timeline and product needs, it ensures that the client's business is well prepared to meet evolving demands.

Intertek Lanka Ltd. is a joint venture between Intertek Overseas Holding Ltd. of UK and MMBL-Pathfinder Group of Companies.