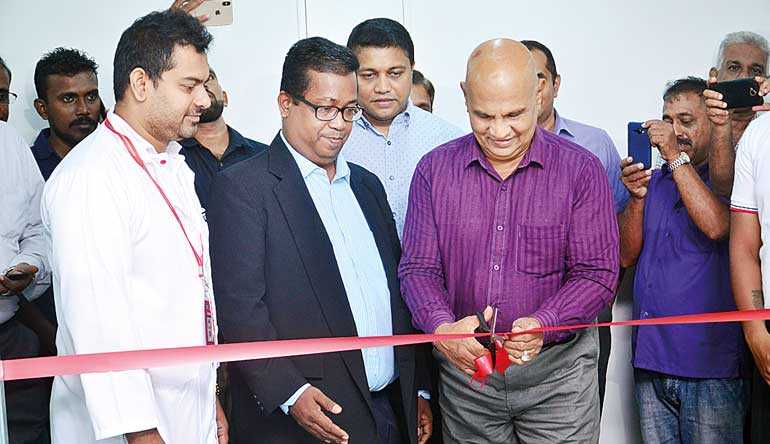 National Gem and Jewellery Authority Chairperson Reginald Cooray leads the ribbon cutting ceremony with the board members of TGL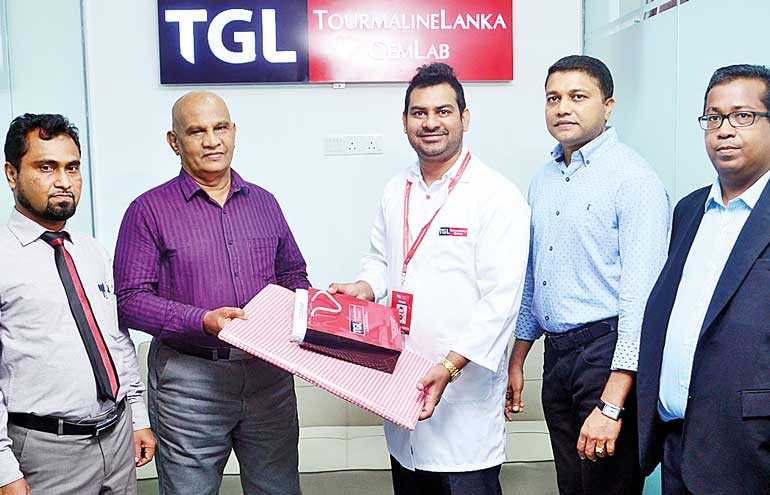 National Gem and Jewellery Authority Chairperson Reginald Cooray with TGL Founder Kasun Madiwila at the opening ceremony of TGL Ratnapura. IGA President Hiroshan Yahampath and Ranjan Gems Chairman Ranjan Jayasinghe look on
---
Tourmaline Lanka Gem Lab (TGL) recently declared open a state-of-the-art gemmological laboratory offering international standard services for the gem and jewellery industry.

The new branch was opened in the gem city of Ratnapura, at 79A, Demuwawatha, Ratnapura. The event was graced by National Gem and Jewellery Authority Chairperson Reginald Cooray and Gemmologists Association of Sri Lanka President Samantha Gunasekera, who acted as chief guests.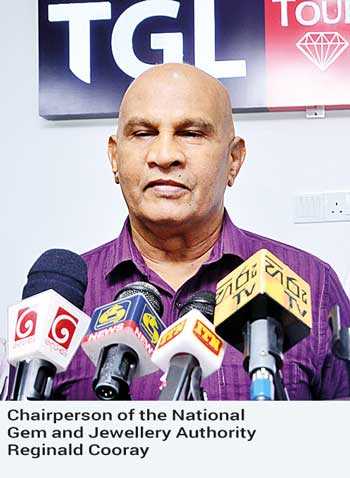 According to GG, AJP (GIA) and TGL Founder Kasun G. Madivila: "TGL's new gem lab is equipped with the latest technological instruments such as FTIR and LIBS. Such advanced equipment, in the hands of our specialists, ensures that we provide services to international standards and that all our clients get the best quality at all times."

Kasun Madivila was a former valuer gemmologist at the National Gem and Jewellery Authority and the current Chief Editor of Tourmaline Lanka, the first-ever international gem magazine from Sri Lanka. He, together with TGL, is the country's pioneering graduate gemmologist (GG) and accredited jewellery professional (AJP).

TGL's head office is located in Beruwala, with plans to open more branches in Galle, as well as expand overseas in Bangkok.

Tourmaline Lanka Gem Lab are experts in analysing and interpreting the various scientific characteristics of gemstones, and disseminating this information through detailed, professional and aesthetically pleasing gemstone reports.

The TGL team comprises highly qualified and experienced specialists, including a graduate gemmologist, chemistry specialist and software engineer. Each member of the team also undergoes specialised training in their field of work such as chemistry, gemmology or photography.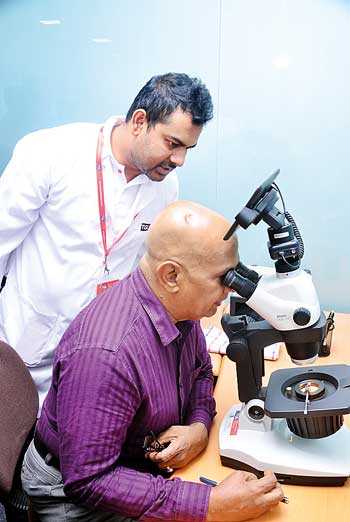 Kasun Madivila commented: "We are proud of our experience and our skills, which complimented with each individual's unique personality, contribute to the strong core service we offer our valued clientele."
Ratnapura – The gem city

This gem mining centre of Sri Lanka is a major crossroad between the southern plains and the hill country to the east. Ratnapura, home to many prominent gem dealers in Sri Lanka, is a bustling market city servicing most surrounding towns. It is known as the City of Gems and has been known as such throughout the history, even referred to in ancient texts.

Gem mining is widespread throughout this region. A unique feature of gemstone distribution in Sri Lanka is that a variety of different stones are invariably found together at one site. The region is infamous for the following gemstones: various spinels, aquamarines, tourmalines, topaz, garnets, amethyst, cat's eyes, zircons and moonstones.