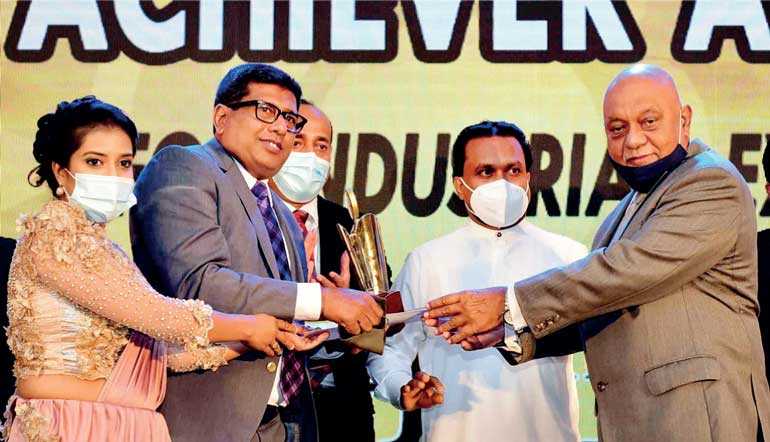 Manager – Quality, Safety and Environment Charuni Rajapaksha, Chairman Sumith Guruge, Director – Sales Lalith Jayawardene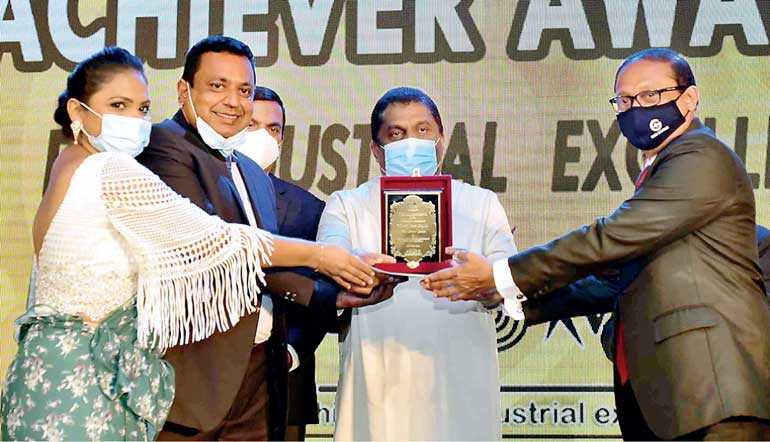 Confidential Secretary Nishadi Perera, Director/CEO Dr. Parakrama Herath, General Manager S.T. Thilakasiri
---
Industrial Gas Ltd., a pioneer in the production and distribution of gases required for industries in Sri Lanka, was selected among top ten large scale companies in the National Level, Manufacturing Category, at the Industrial Excellence Awards 2020 organised by the Ceylon National Chamber of Industries (CNCI).

The ceremony was held on 26 March at the Galadari Hotel, Colombo under the patronage of Minister of Industries Wimal Weerawansa. Speaking at the event, Industrial Gases Ltd. Chairman Sumith Guruge said, "As one of Sri Lanka's leading gas production companies, we are constantly striving to introduce high quality products to the market. In this way, we are continuously being appreciated for the quality of our products and services and I would like to express my gratitude to all the staff members and customers who immensely contributed to this success."

Also, 'Gas World', a subsidiary of Industrial Gas, manufactures Medical Oxygen, Nitrogen, Carbon Dioxide, Compressed Air and Anaesthetic Gas Mixtures (OxyNitroxide). These gases are currently being distributed to over 70 hospitals island-wide. They also supply Oxygen, Nitrogen, Carbon Dioxide, Dry Ice, Compressed Air, Acetylene, Nitrous Oxide, Argon, Helium, Balloon gas, Hydrogen and Argoshield gas to factories both in Sri Lanka and abroad. In addition, they install gas distribution pipe systems and accessories (Messer – Germany, Weldro and CPX).

They have also been supplying welding equipment for more than 28 years. Despite the closure of many industries and institutions in the face of COVID-19 pandemic at present, they continue to supply medical gasses to the health sector, thereby being an essential service provider. It is also noteworthy that so far, no employee at Industrial Gas Ltd. has contracted the virus. The company has also been awarded with national and international certifications such as ISO 9001-2015, World Health Organization approved Good Manufacturing Practices (WHO GMP) and SLS 1672:2020 (COVID-19 Safety Management System).

The company's primary objectives are to provide their services for the betterment of the country and introducing high quality products to the consumers, and also to curb the pandemic which has caused many socio-economic issues at present.