Dinesh Weerakkody to continue as Chairman and Shanil Fernando as Secretary for 20/21
---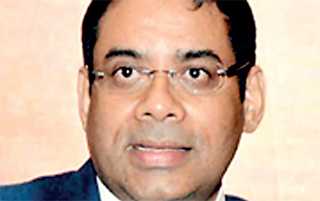 Chairman Dinesh Weerakkody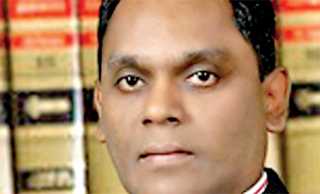 Secretary Shanil Fernando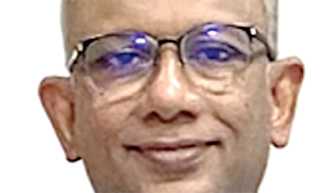 Head of Operations Ranjith Fernando
---
The International Chamber of Commerce of Sri Lanka (ICCSL) will hold its 54th Annual General Meeting on 25 September, at the Sri Lanka Foundation Institute Colombo 7.

The current Chairman, Dinesh Weerakkody will continue as the Chairman of the esteemed organisation for the year 20/21.

Weerakkody, is an alumnus of the University of Leicester United Kingdom and a Fellow Member of the Chartered Institute of Management Accountants UK. He was a former Chairman of Commercial Bank of Ceylon, the National Human Resource Development Council of Sri Lanka, Employees Trust Fund Board of Sri Lanka, and currently Chairman of Hatton National Bank. Shanil Fernando Attorney at law, Chairman of World Express CMB Ltd. and Chairman AFA Corporate Services will continue as Hony. Secretary for the year 20/21.

The ICCSL is the domestic chapter of the Paris-based international world business organisation, the International Chamber of Commerce (ICC). It is also the local chapter of the ICC which holds the sole authority to issue ATA Carnet.

The International Chamber of Commerce has been in existence for over 100 years and has expanded its roots to 130 countries with a membership of over 45 million members. Trade facilitation, export and import and cross border issues pertaining to goods transport are some of the areas addressed and led by the ICC.

Advancing trade and investment has remained at the forefront of ICC Sri Lanka's agenda. Notwithstanding the recent disruptive externalities, the chamber continued its business promotion activities, facilitation of inbound and outbound trade and joint promotions with Sri Lanka's missions overseas and Government agencies. The adoption of online platforms has been central to the continuance of these activities notwithstanding the COVID-19 crisis. The ICC Secretariat is led by Ranjith Fernando.

ICC Paris has strengthened its focus on SME development through the establishment of a Centre for SMEs which consolidates the SME related offerings of the Chamber to a single delivery interface. ICC Rules of Arbitration are used all around the world to resolve disputes and ICC's global rules for documentary credits have become the most successful privately drafted rules for trade ever developed. ICC Paris is led by Chairman Ajay Banga – President and CEO of MasterCard and Secretary General John W.H. Denton AO.