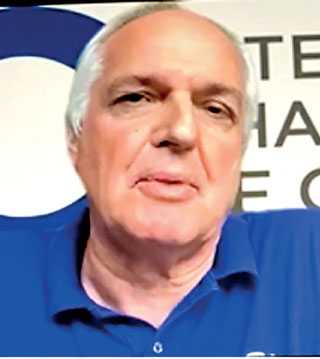 ICC Chairman Paul Polman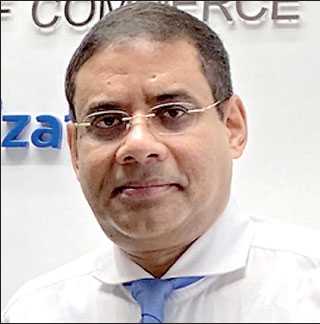 ICC Sri Lanka Chairman Dinesh Weerakkody
---
International Chamber of Commerce (ICC), the institutional representative of over 45 million businesses, has made a strong case for developing countries to be given the fiscal space needed to support their domestic economies and citizens through the crisis.

ICC Chair Paul Polman addressing a high-level United Nations Event on Financing for Development in the Era of COVID-19 and Beyond to advance concrete solutions to the development emergency caused by the COVID-19 pandemic convened by UN Secretary-General Antonio Guterres, Canada Prime Minister Justin Trudeau and Jamaica Prime Minister Andrew Holness pointed out that without adequate fiscal interventions we risk the wholesale systems collapse of local private sectors – which will bring with it devastating social impacts and significant international ripple effects.

For this reason ICC commits to continue its advocacy in cooperation with partners from the trade union movement and civil society to ensure all developing economies in need receive appropriate forbearance from debt payments – from both sovereign and private creditors to have the fiscal space needed to support their domestic economies and citizens through the crisis.

Polman further pointed out that Leadership is urgently required from the G20 – and, more broadly, members of the WTO – to establish a cogent roadmap to ensure that the access to a future vaccine is not artificially restricted by trade restrictions as governments scramble to secure supply.

While debt forbearance is an immediate imperative, it is clear to us that a new global roadmap will be required in the wake of COVID-19 to provide systematic and comprehensive debt relief – and, in appropriate circumstances, debt cancellation – to allow developing economies to build back from the crisis, Polman noted. ICC Sri Lanka Chairman Dinesh Weerakkody noted that ICC recognises the need for urgent action and sees a fundamental risk that a series of debt defaults will further exacerbate the unprecedented economic downturn.

Therefore the failure to urgently address the debt and financing needs of developing countries could result in a fundamental collapse of social and economic systems in addition to large-scale loss of lives and livelihoods. ICCSL is the domestic chapter of the Paris based international world business organisation, the International Chamber of Commerce (ICC).