Hayleys Chairman and Chief Executive Mohan Pandithage and Co-Chairman (Non-Executive) Dhammika Perera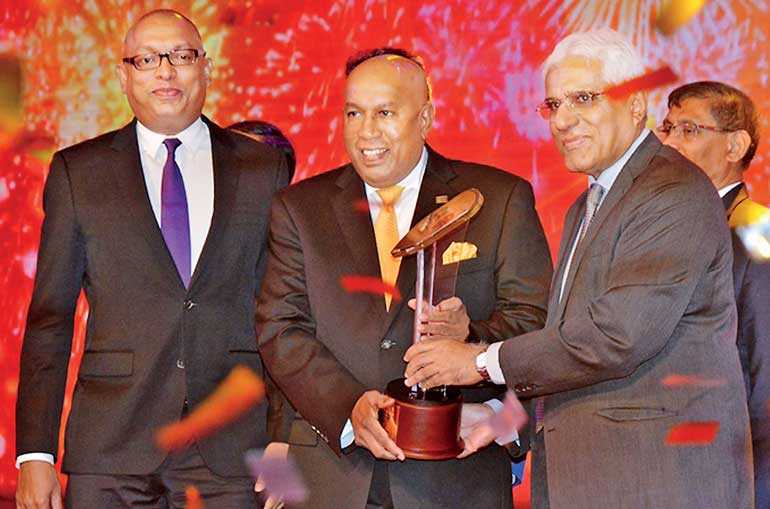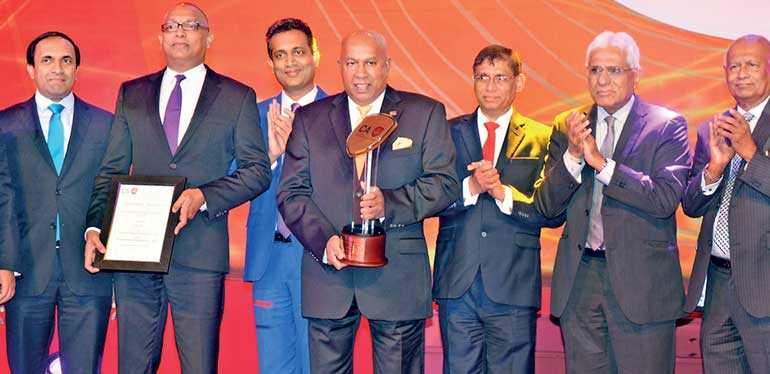 Brings home 9 Gold Awards including Overall Excellence in Financial Reporting
Group subsidiaries shine with 10 sector awards including 7 Gold Awards
The Hayleys Group recorded a stellar performance at the CA Sri Lanka's 54th Annual Report Award Ceremony held on 4 December at the Shangri-La Hotel Colombo receivinga total of 12 awards, including an outstanding eight Gold Awards in addition to being presented with the coveted Gold Award for Overall Excellence in Financial Reporting.

"The legacy of Hayleys over the past 140 years has been defined by a firm commitment to excellence and continuous improvement in everything we do. One of the key factors that has enabled our organisation to thrive has been our commitment to accountability and good corporate governance. Transparent and accurate reporting into all aspects of our performance is fundamental to the Group's continuing ability to deliver excellence to all its stakeholders. The outstanding performance of the Hayleys Group and its subsidiaries at this year's awards is testimony of our commitment to these values," Hayleys Chairman and Chief Executive Mohan Pandithage said.

Hayleys PLC was also awarded two more Gold Awards for its Management Commentary and in the category award for Diversified Holdings above 10 subsidiaries. Similarly dominant performances were recorded across the Hayleys Group with Dipped Products PLC and Hayleys Fabric PLC taking the Gold and Silver Awards respectively within the category of Manufacturing Companies with turnover above Rs. 5 billion.

Matching this outstanding performance, the group's respected plantation sector companies –Talawakelle Tea Estates PLC and Kelani Valley Plantations PLC were crowned Gold and Silver category winners respectively while Alumex PLC and Regnis (Lanka) PLC were presented with Gold and Bronze Awards in the Manufacturing Companies with turnover up-to Rs. 5 billion category.

Meanwhile, Hayleys' most recently acquired subsidiary, Singer (Sri Lanka) PLC also received a Gold Award in the Trading Companies category while Singer Finance (Lanka) PLC was presented with the Gold Award in the category of Finance Companies & Leasing Companies with total assets up to Rs. 20 billion.

Rounding out the Hayleys Group's unprecedented winning streak at the CA Sri Lanka Annual Report Awards was the Group's leading integrated logistics services provider, Hayleys Advantis, which was crowned Gold Award winners in the Service Organisations category.

Additional Certificates of Compliance were also presented to Haycarb PLC in the Manufacturing Companies with Turnover above Rs. 5 billion, as well as Horana Plantations PLC in the Plantation Companies category and the group's two hotel sector subsidiaries - Amaya Leisure PLC and The Kingsbury Hotel PLC – in recognition of the strong standard in financial reporting displayed in each of their annual reports.