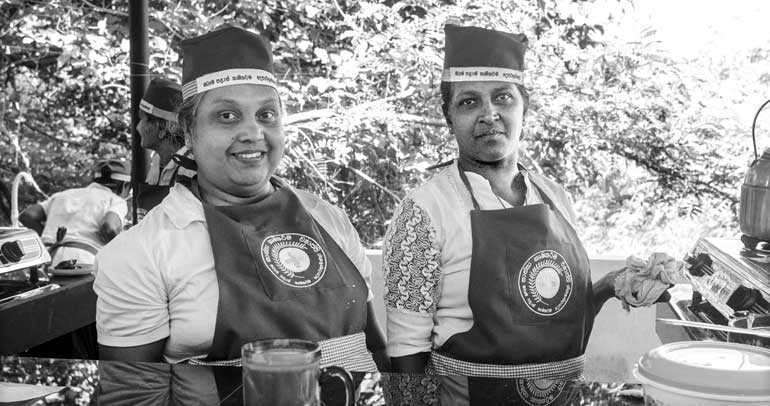 Empowering vulnerable farmer communities through livelihood development and climate resilience
Agriculture is the foundation of Sri Lanka—from the economy to the culture, it has influenced all the important facets of what makes a nation then, and continues to do so, to date.

This sector, which consists of domestic and export sub-sectors, contributes to our economy in the forms of income, employment, foreign exchange, food and raw material along with the stimulation of the growth of the economy through its links to all the other sectors. It's this same sector that is predominantly at risk from the effects of the climate crisis, and more specifically, the smallholder, rain-fed farmer communities.

Climate change has endangered the livelihoods of the Sri Lankan farmer communities, further exacerbating poverty. The consequential changes in production patterns, increased disaster exposure, lack of availability of water and irrigation, and other socio-economic factors directly correlate to the prevalent poverty and food insecurity across the island.

To address these issues, the 'Addressing Climate Change Impacts on Marginalised Agricultural Communities Living in the Mahaweli River Basin in Sri Lanka' project [also known as the Climate Change Adaptation Project] is being implemented by the World Food Programme in collaboration with the Ministry of Mahaweli Development and Environment and the United Nations Development Programme, through the financial assistance of the Adaptation Fund. The project strives to provide alternative, climate-resilient livelihoods to some of the most vulnerable communities in Walapane, in the Nuwara Eliya District and Medirigiriya, Lankapura and the Mahaweli System "D" in the Polonnaruwa District, whilst also working to strengthen the local government service delivery agents to be better equipped to handle the climate related complications in their localities.

One initiative under this project is the establishment of the Green Community Market Complex in Minneriya, Polonnaruwa.

On 3 August President Maithripala Sirisena visited the Green Community Market Complex in Minneriya, Polonnaruwa, and officially handed over the compound to the public.

This retail space, run by a collective forum of the agricultural communities in the area titled 'Green Community Forum,' comprises of a Hela Bojun outlet, and a sales outlet that houses all the products of the community enterprises established under the project, with products ranging from fresh fruits and vegetables to handicrafts and apparel products, and processed local food products.

Additionally, there are handloom and handicraft workshops on the premises that predominantly employ persons with disabilities.

This market complex, along with the enterprises linked to it, will collectively benefit at least about 2,000 community members in Polonnaruwa—providing them with sustainable income sources that can withstand the effects of climate change, especially empowering women who previously were unemployed or dependent on one source of income.