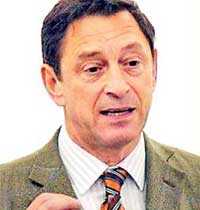 Prof. Guy Standing
Talal Rafi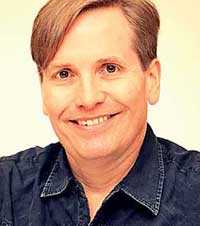 Prof. Karl Widerquist
With Universal Basic Income becoming an increasingly mainstream topic around the world, two global academics partnering with Talal Rafi are looking at studying basic income for Sri Lanka. Professor Guy Standing, with a doctorate from the University of Cambridge is a Professor at the University of London, was a former Director at the International Labour Organization and is an economic advisor to the Labour Party of Jeremy Corbyn in Britain. Professor Karl Widerquist, with a doctorate from the University of Oxford is a Professor at Georgetown University in Qatar and according to the Atlantic Monthly is called "a leader of the worldwide basic income movement".
"Our pilots in India and in Africa have demonstrated beyond doubt that if the Government gives out modest basic income instead of wasteful subsidies and conditional welfare schemes, nutrition improves, health improves, local economic output and income go up and the status of women improves. Having worked in Sri Lanka, I am convinced this would be the best way forward. It is a pleasure to partner with Talal Rafi on this. Working with our colleague Talal Rafi, we wish to fight poverty," says Professor Guy Standing who is instrumental in the Labour Party including a basic income pilot project in its upcoming election manifesto.

"Poverty is not a lack of money. It's the lack of access to the resources you need to live a decent life. Threatening people with poverty is a cruel way to get them to accept low wages. We need basic income to fight this. Luckily the idea is spreading around, and people like our colleague Talal Rafi are working to bring basic income into the political debate in Sri Lanka," says Professor Karl Widerquist. "3.7 billion people in the world saw no increase in their wealth, according to the Oxfam report last year. Millions of people around the world, go to work just to prevent themselves and their families from starving. Around 4% of Sri Lankans are below the national poverty line according to the Asian Development Bank. That is nearly a million Sri Lankans. Extreme poverty should be wiped out and a guaranteed basic income is the only way to get rid of extreme poverty," says Talal Rafi, an entrepreneur and advocate for universal basic income in Sri Lanka.