The UN Secretary General this week launched a roundtable series on the impact of COVID-19 on the global economy. The high-level roundtable series intends to contribute to this learning process and to provide a space for contributing new thinking and perspectives.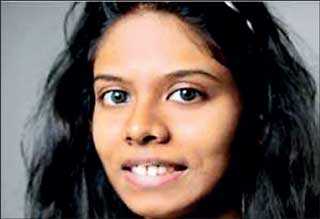 FT Columnist Cathrine Weerakkody




The first roundtable in the series, focused on the areas of debt, trade and external financing, through a lens of inclusion and sustainability, and will highlight key recommendations and possible key policy solutions.

UN Secretary General Antonio Guterres in the invitation notes that the global economy, will be smaller than in the previous year, unemployment and extreme poverty will rise. In addition, many countries are severely financially constrained to respond to the economic and social shocks caused by the pandemic. Cathrine Weerakkody, FT Columnist, PhD candidate and lecturer at the University of Buckingham UK, was invited to participate at the roundtable series.

The following will be participants of the roundtable series: UN Secretary General Antonio Guterres, Sri Mulyani Indrawati – Minister of Finance of Indonesia (Co-Convenor), Gita Gopinath – Chief Economist of the IMF, Carmen Reinhart – Chief Economist of the World Bank, Mariana Mazzucato – Professor in the Economics of Innovation and Public Value at University College, London, Kate Raworth – Senior Visiting Research Associate, Oxford University's Environmental Change Institute, Stephanie Kelton – Professor of Economics and Public Policy, Stony Brook University, Naila Kabeer – Professor of Gender and Development, Department of Gender Studies, London School of Economics, Janet L Yellen – Distinguished Fellow in Residence with the Economic Studies Program at the Brookings Institution and former Chair of the Federal Reserve Board, Ngozi Okonjo-Iweala – Former Finance Minister of Nigeria and AU Special Envoy to Mobilize International Economic Support for Continental Fight Against COVID-19, Leila Fourie – CEO, Johannesburg Stock Exchange, Christine Lagarde – President of European Central Bank, Vera Songwe – Executive Secretary of the United Nations Economic Commission of Africa, Kristalina Georgieva – Chairwoman and Managing Director of the International Monetary Fund, Alicia Bárcena – Executive Secretary of ECLAC, Pinelopi Goldberg – Professor of Economics, Yale, Gabriela NÚÑez Ennabe – Minister of Finance of Honduras, Minouche Shafik – Director, London School of Economics. Three young economists were nominated by UN Regional Economic Commissions.