Epic Technology Group, the leading technology conglomerate in Sri Lanka, will be the main sponsor of the 'Women Technology Forum' at the annual International Conference on Social Entrepreneurship (ICSE).
The Colombo School of Business and Management (CSBM), together with the Women's International Foundation (WIF), is organising the fourth chapter of ICSE 2019 under the theme 'International Conference on Women Entrepreneurship' as a full two-day conference to be held today and tomorrow at the Marino Beach Hotel in Colombo 3.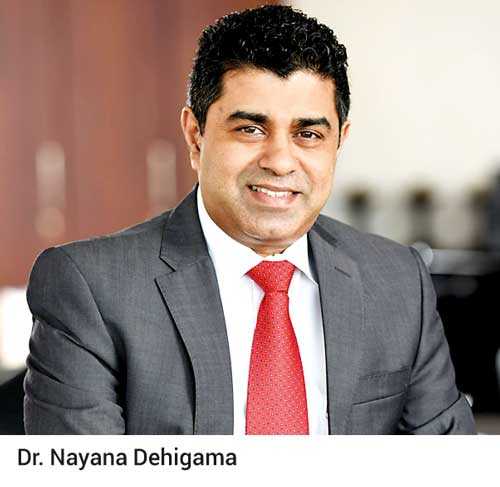 This year's conference is structured into three discussion pillars, namely creating opportunities, breaking barriers and sustaining development for women entrepreneurs. The conference aims to create an entrepreneurial culture in Sri Lanka and to facilitate the women entrepreneurs to be economically empowered and socially connected. A unique feature of the conference is the 'Story Telling Forum', which will feature small- and medium-scale women entrepreneurs who have started small and up-scaled their businesses. They will present their stories in the form of mini case studies with lessons for aspiring women entrepreneurs.

The conference will feature 40 celebrated entrepreneurs and veteran professionals who will share their stories and knowledge of wisdom. The conference will also explore national and regional experiences while addressing gender-related issues to identify a means through which female professionals and management institutions can play a role in the implementation of the Sustainable Development Goals.

Epic has been in business for over 21 years and is considered a pioneer in technology and digital transformation. It has established itself as a Sri Lankan multinational and used its domain expertise to transform the operational models of state and private enterprises. Epic Technology Group Founder and Executive Chairman Dr. Nayana Dehigama is the brainchild of ICSE. His vision was to inculcate entrepreneurship in society and inspire the young generation to become future entrepreneurs.

"As entrepreneurs, we have a social and ethical responsibility to empower others to reach their entrepreneurial potential. Since its inception, Epic has operated with a social responsibility to serve the community and its people. We see it as our duty to give back to the community. ICSE is being held for the fourth consecutive year and looking back, I am very proud to have promoted this project. Women play a pivotal role in stabilising Sri Lankan society and the economy. Sri Lankan women represent a large percentage of the workforce, and they should be given support and guidance to excel in entrepreneurship," he said. The International Conference on Women Entrepreneurship is an ideal forum to get inspired to become an entrepreneur or enhance entrepreneurial wisdom by learning from the untold truth of successful entrepreneurs. It provides a platform for connectivity and networking for mutual benefit. This forum will also immensely help women who want to commence start-ups with their innovative ideas or upscale their businesses and take it to the next level.

The 'Women Entrepreneurship Award' gives women entrepreneurs who are running businesses the opportunity to share their stories, to be recognised and to inspire a generation. The awards are presented under the five categories of micro and small-scale enterprises, medium-scale enterprises, large-scale enterprises, innovative enterprises and and social enterprises.

The Colombo School of Business and Management (CSBM), together with the Women's International Foundation (WIF), will partner the Ministry of Women and Child Affairs, Women's Bureau of Sri Lanka, BOI Sri Lanka, Women's Chamber of Industry and Commerce, Smallholder Agribusiness Partnership (SAP) Programme under the President's Secretariat and the National Secretariat for Non-Government Organisations in presenting this year's conference.

Other than the above, both corporate sector organisations and international organisations have partnered with the organisers in championing a culture of women entrepreneurship in Sri Lanka.