---
Initiative timed to mark and celebrate Global Entrepreneurship Week
Entrepreneurs' Organization Chapter in Sri Lanka is kicking off the Global Student Entrepreneur Awards (GSEA) competition on 20th November in celebration of Global Entrepreneurship Week on 16-21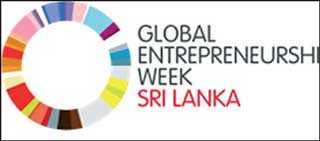 November.

Founded in 2008, Global Entrepreneurship Week (GEW) now spans tens of thousands of activities, competitions, and events in 170+ countries every November, aimed at making it easier for anyone, anywhere to start and scale a company. There are four themes for GEW 2020; Ecosystems, Education, Inclusion, and Policy.

Entrepreneurship is becoming a popular term currently. It has been increasingly recognizing that entrepreneurship plays a crucial role in successful economies. To support local student-led startups inspiring entrepreneurship amongst the Sri Lankan ecosystem, Global Student Entrepreneur Awards (GSEA) Sri Lanka is back for the seventh consecutive year in 2021.

The Global Student Entrepreneur Awards (GSEA) is the premier global competition for students who own and operate a business while attending college or university. Nominees compete against their peers from around the world in a series of local and/or national competitions in hopes to qualify for GSEA Finals. Founded in 1998 by Saint Louis University, GSEA is now an Entrepreneurs' Organization program.

Entrepreneurs' Organization is a high-quality support network of 14,000+ like-minded leaders across 61 countries. EO has been helping entrepreneurs achieve transformational growth since 1987.

GSEA Sri Lanka has opened opportunities for local student entrepreneurs to widen their network on a global platform throughout these years.

GSEA Chairperson for EO Sri Lanka Jithendran Gajendran said, "We would like to imagine that GSEA will do for Sri Lanka what the Bullet train did for Japan and be a catalyst to create dramatic change in the entrepreneurial culture in Sri Lanka!" sharing his thoughts.

The Kick-off Webinar of Global Student Entrepreneur Awards Sri Lanka is to be held on 17 November from 7 pm to 8 pm via zoom marking the official launch of the competition for the cohort 2020/21. This webinar has been organised to promote GSEA Sri Lanka and officially open the application of the competition. This session will be addressed by Tarindra Kaluperuma who is the Strategic Alliance Chair of EO Sri Lanka, Jithendran Gajendran, the Chairperson of GSEA Sri Lanka, Mohamed Fawaz, the Country Consultant of GSEA Sri Lanka moreover who is the national winner of GSEA 2015 competition, Adhisha Gammanpila, the Co-founder of SurfEdge, who is the national winner of GSEA 2017 competition. The session will feature a keynote speech by Dumindu Kanankage, who is the Co-Founder and Director of 4Axis Solutions, a bootstrapped local startup, started as an undergraduate while he was a student at the University of Moratuwa.

GSEA Sri Lanka has opened to all the striving young entrepreneurs who seek global exposure and recognition to take part in this kick-off session. Register today via bit.ly/gsea-kickoff.