---
Hayleys Group's subsidiary Dipped Products PLC (DPL), a leader in the global hand protection glove market, reported Rs. 23.2 billion Group turnover for the nine months ending December 2019. The Hand Protection sector contributed Rs. 13.4 billion to the Group's top line, while the Plantation sector recorded a turnover of Rs. 9.9 billion for the period.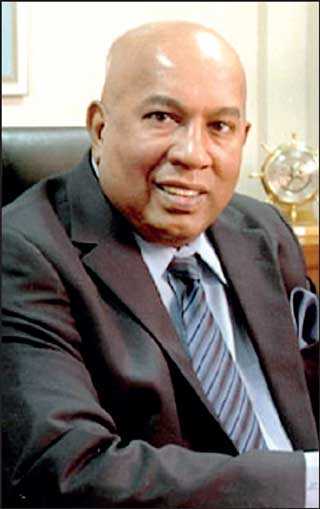 Dipped Products and Hayleys Chairman Mohan Pandithage


The Dipped Products Group recorded a profit before tax (PBT) of Rs. 872 million for the period ending 31 December 2019. The Group's profit after tax was Rs. 719 million, while the profit attributable to equity holders of the company was Rs. 641 million.

Commenting on the results, Dipped Products and Hayleys PLC Chairman Mohan Pandithage said, "DPL's performance has demonstrated its resilience to global challenges in a year during which traditional markets in the Eurozone were battling a slow-down in their economies."

The Group's Hand Protection sector performed better compared to the previous year and registered 42% higher contribution to PBT. Noteworthy improvement was recorded in the Sri Lankan Manufacturing operations achieved by enhancing customer value proposition through new product development and focusing on premium glove range. Dipped Products (Thailand) Limited (DPTL) results were affected by narrowing profit margins due to intense regional competition, however uptick in demand since latter part of the third quarter increased the sales volumes of DPTL.

The Plantations sector registered 82% lower profitability compared to the same period previous year mainly due to depressed commodity prices. Kelani Valley Plantations PLC (KVPL) performance was significantly affected by the low rubber and stagnant tea prices. KVPL and Talawakelle Tea Estates PLC (TTEL) fetched higher NSA's than the market averages, but was not enough to maintain margins.

Commenting on the results, DPL Managing Director Ng Soon Huat said, "Despite the challenging environment the Hand Protection Sector continued to place strategic emphasis on pursuing customers in emerging and developed markets. Sri Lankan Manufacturing companies recorded 6% growth in export volumes."

Ng further said, "Increasing production capacity for high value products and driving manufacturing excellence program to greater heights are some of the strategies the sector is executing in order to deliver sustainable profitability."

Established in 1976, Dipped Products is one of the leading non-medical rubber glove manufacturers in the world, and accounts for a 5 percent share of the global market. The company's products now reach 70 countries. The Board of Directors of Dipped Products PLC comprises Mohan Pandithage (Chairman), Ng Soon Huat (Managing Director), Dhammika Perera, Sarath Ganegoda, M. Bottino, F. Mohideen, S. Rajapakse, N.A.R.R.S. Nanayakkara, S.P. Peiris, K.D.G. Gunaratne, H.S.R. Kariyawasan, R.H.P. Janadheera and K.M.D.I. Prasad.