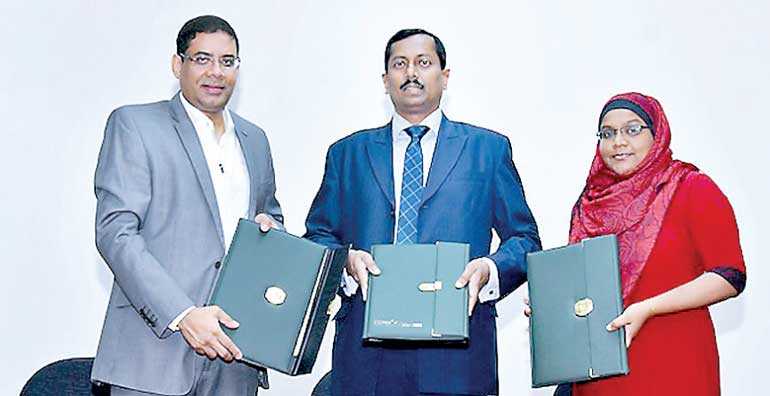 .Deloitte Sri Lanka, a leading financial and business consulting firm serving global clients, has been appointed as the Knowledge Partner for the flagship event CIMA-ICC-Daily FT Fireside Chat.

This exclusive event will comprise Harry Jayawardena, Sumal Perera, Dhammika Perera, Merrill J Fernando, Ashok Pathirage and Janak Hirdaramani. As the Knowledge Partner, Deloitte Sri Lanka will provide the content and the discussion points to structure the discussion between the speakers and the moderators.

The MOU was signed last week by Gerard David, Partner, Deloitte Sri Lanka Chairman ICC Sri Lanka Dinesh Weerakkody and CIMA Country Manager Zahara Ansary at the CIMA Sri Lanka Head Quarters.